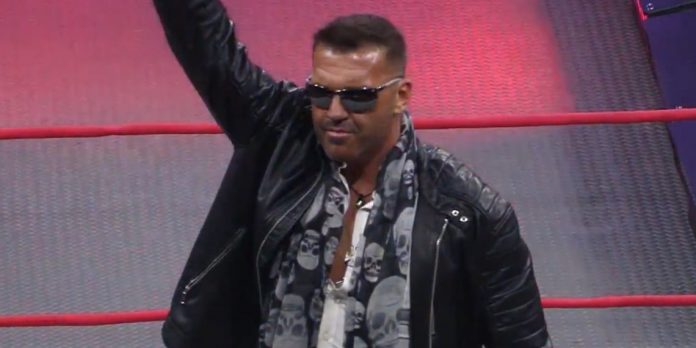 Frankie Kazarian recently announced that he has signed a full-time contract with Impact Wrestling, leaving AEW after being with them since 2019.
On the latest episode of his 83 Weeks Podcast, Eric Bischoff discussed Kazarian's decision.
"For a guy like Frankie who has got so much talent, and the camera loves him, he's got the look, he's got the charisma, he's got the mic skills, he's got the in-ring skills … I can't recall injuries becoming a real factor in his career, I'm sure he's been injured from time to time, but this is not a guy with a lot of nagging injuries," he said.
"I respect the hell out of him for having the balls to bet on himself because very few people have that kind of courage," he said. "He walked away from a comfortable environment that probably paid him very well and he said, you know what, 'I want to end my career on a high note … I don't want to be sitting on the sidelines.'"
You can check out the complete podcast below: