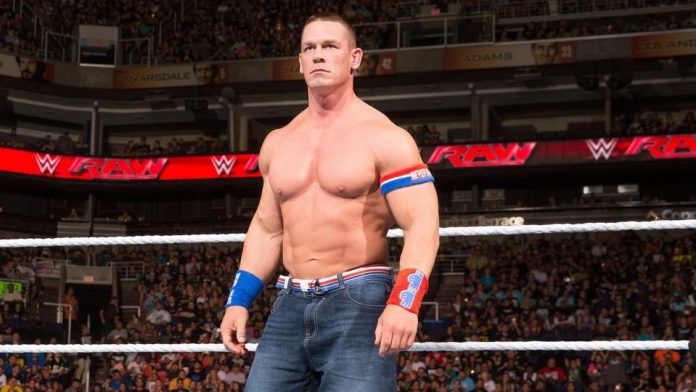 – Former WWE star Chavo Guerrero has offered to challenge John Cena at WrestleMania 34, who does not have an opponent officially set yet.
Guerrero, a one-time ECW Champion, four-time WWE Cruiserweight Champion, and two-time WWE Tag Team Champion, made the challenge to Cena this afternoon via Twitter.
I hear many people putting their names into the hat to Face @JohnCena at Wrestlemania. Well here's mine…Cena, The Guerreros help mold u, but we didn't teach you everything…there's still a lot in This Tank! ?? #topofmygame #luchaunderground #muchrespect

— Chavo Guerrero jr. (@mexwarrior) February 28, 2018
– Former WWE star Jillian Hall will be in action on Saturday, April 14 in Brooklyn, New York at Warriors of Wrestling's "Women of Warriors V" event. She will be teaming with C-Bunny against Katred and Thumper.
Three matches thus far for Women of Warriors V @AllieRecks VS @N8VNY @Jillianhall1 & @CBUNNY2 VS @DeannaDecicco & @ClockworkKATRED also @RealAntoinetteM VS @fayejackson419. More to come @WOWPROWRESTLING #d365 April 14th, Brooklyn, NY #WOW pic.twitter.com/jSCIlD72wg

— d365Promotions/Radio (@damage365Radio) February 28, 2018
Hall, a one-time WWE Divas Champion, wrestles on occasion these days after her announcing her retirement from wrestling in January 2014.
– Former WWE and WCW star Lex Luger has joined Funko's "POP!" WWE Vinyl Figure line. "The Total Package" is part of a two-pack with Sting in his "Surfer Sting" persona (Funko previously released figures on "Wolfpac Sting" and Sting with black and white face paint). This product is being exclusively sold by WWEShop and FYE.