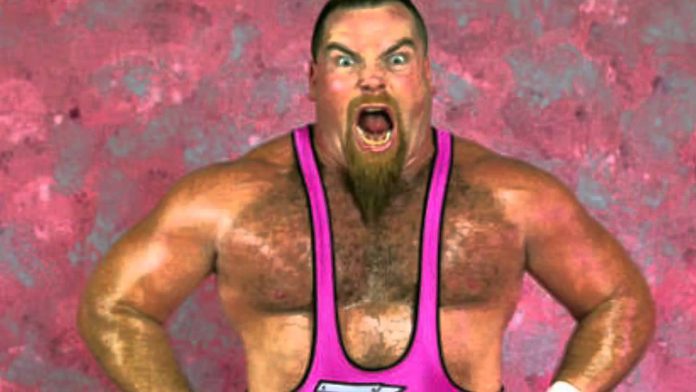 Former WWE Superstar Jim "The Anvil" Neidhart has passed away at the age of 63 years old.
Brian Blair, a longtime friend and colleague of Neidhart, broke the news this morning on social media.
"It is with a sad heart, that I share with you the passing of a long time friend and colleague, Jim "The Anvil" Neidhart. Your thoughts and prayers for the family are appreciated!" Blair posted on Facebook.
So sad to announce the passing of my friend and longtime colleague, Jim "The Anvil" Neidhart. Your thoughts and prayers for the family are deeply appreciated! @CACReunion @JimValley @allan_cheapshot @mattfarmer93 @WrestlingIWF @davemeltzerWON @SlamSports @jumpinjbrunzell

— B Brian Blair ?? (@Killerbee1B) August 13, 2018
#RIP Anvil… pic.twitter.com/fqjKgDGxKg

— Lenny Leonard (@WWNLennyLeonard) August 13, 2018
Shortly thereafter, WWE confirmed the sad news.
WWE is saddened to learn that Jim "The Anvil" Neidhart has passed away. https://t.co/Isxv3ElA3Y

— WWE (@WWE) August 13, 2018
"WWE is saddened to learn that Jim "The Anvil" Neidhart passed away," WWE said in a statement. "WWE extends its condolences to Neidhart's family, friends and fans."
There are no additional details as of this morning regarding Neidhart's passing.
Neidhart is best known for his appearances in the 1980s and 1990s in WWE (then known as the WWF, or World Wrestling Federation), where he was a two-time WWF Tag Team Champion with Bret Hart as The Hart Foundation. Bret reacted to news of his death on Twitter, saying that he's "stunned and saddened."
Stunned and saddened. I just don't have the words right now. pic.twitter.com/fcO8Skuuhz

— Bret Hart (@BretHart) August 13, 2018
Neidhart's death will most certainly cause a change of plans for tonight's Raw from Greensboro, North Carolina. WWE announced last night that Natalya would be facing Raw Women's Champion Alexa Bliss on tonight's show ahead of Alexa's title defense against Ronda Rousey this Sunday at SummerSlam.
Neidhart's menacing laugh, barrel chest and pointy goatee made Neidhart one of the most recognizable wrestlers of the 1980s and 1990s. As a member of The Hart Foundation, "The Anvil" was one of the most feared competitors of his time.
A product of Stu Hart's legendary Dungeon, Neidhart began in Calgary's Stampede Wrestling. It was here that he earned his famous moniker. After Stu Hart paid him $500 to enter and win a local anvil-throwing contest, Helen Hart started calling him "The Anvil." The nickname has stuck with him ever since.
In the early 1980s, Neidhart moved to the World Wrestling Federation after Vince McMahon purchased Stampede Wrestling. It was not long before he teamed with Bret Hart, and manager Jimmy Hart, to form The Hart Foundation. With Bret's technical artistry and Neidhart's bruising bulk, they became two-time WWF Tag Team Champions.
Neidhart turned to Bret's brother, Owen, and aided the younger Hart against his older sibling in the mid-1990s. The family quarrel was eventually resolved, however, and "The Anvil" later reunited with both brothers to form a new Hart Foundation.
Today, WWE's spotlight has drifted to "The Anvil"'s daughter, Natalya. While Jim made rare appearances for WWE, Natalya carries his legacy, displaying her dad's dungeon-born intensity when she wrestles. The father-daughter combo was often seen together outside the ring on E!'s Total Divas.