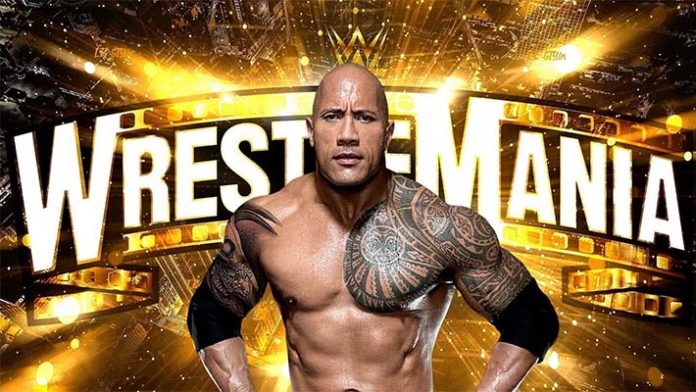 You know the moment… you know it well. The People's Champ hits the ring… hops each turnbuckle to acknowledge the millions (and millions) of Rock fans. He grabs a mic in the center of the ring… Rock tilts his head back until he's parallel with the sky, holds the mic close and says the words you never get tired of….
FINALLY… THE ROCK HAS COME BACK….
Nah.
I never thought I'd say this but for the first time since his last appearance in 2013,with the rumors swirling fast and furious (ha) about The Rock possibly returning, I have to say that in this one man's opinion, WWE FINALLY doesn't really need The Rock to come back this time around. They have enough cool stuff going on that needs resolution without the Brahma Bull complicating things.
Before I get into this, anyone who knows me knows I'm a big time fan of the trail-blazing, eyebrow-raising, Jabroni-beating, pie-eating, most electrifying man in sports and entertainment as anyone. His antics in the Attitude era and beyond have made me a supporter for life.
His Hollywood Rock phase was golden. He put over so many young talents on the way up and elevated everyone around him. He's transitioned into the number 2 greatest wrestler turned actor of all time (all respect due to Big Dave who is KILLING it out there). I sat through Walking Tall and The Rundown for that brother. But one place he does NOT need to be is in the ring this WrestleMania season. I'll explain.
Right now the WWE has the hottest storyline in probably a decade with the Bloodline. As one sided as it is, for a proper conclusion I'd say it probably needs a huge babyface talent to come in and dismantle the faction by defeating the Head of the Table, Roman Reigns; who is on the run of his life. I just don't think a part timer should get that opportunity when the answer is right on the roster, ready to take over.
That's right: Cody Rhodes should win the Royal Rumble, main event WrestleMania and dethrone Roman Reigns. I can see the tears now. If not him, it should be Sami Zayn, the honorary Uso who has become a legit star in his newest role. The Rock doesn't even need to be involved in any way to make this historic WrestleMania a huge success and one we talk about until at least the next year's. Here's why.
1. The Commitment Is Too Much
This is ten percent luck, twenty percent skill
Fifteen percent concentrated power of will
Five percent pleasure, fifty percent pain
And a hundred percent reason to remember the name (ROCK!)
We'll never forget The Rock. He'll be a legend forever. We can't open our social media or turn on our TV without seeing him. Rock has Teremana, XFL, Zoa Energy and 929 other business ventures to keep him and his team occupied. Who has time to train for wrestling matches when doing all that?? Granted, a 5-7 minute match wouldn't be too difficult to pull off, but that's just not what a WrestleMania main event should look like.
And say Rock wins— then he has to travel more to appear on TV and defend the title, or relinquish it on the first RAW after Mania, basically saying to the WWE Universe "I beat your top guy, now you can have the belt, I'm out." It's a little undermining to your whole current roster.
2. It Should Be Cody
We all saw Cody's return. The fireworks… the emotions.. the music.
ADRENALINE
IN MY SOUL
OH MY GOD ITS
CODY RHODES
Imagine the explosion of emotions on that stage if Cody wins it all. The story is just so incredible. Undesirable to Un-gosh-darned-deniable. I might even shed a thug tear.
If The Rock comes back at Royal Rumble and takes that moment from Cody, we could see a reverse reaction from the audience — they could boo him, or whoever wins. Cody is the top babyface and he's done it the old fashioned way — through hard work and great promos. It's a natural heartfelt moment in an industry full of manufactured ones. ITS RIGHT THERE. This week on RAW (on MLK Day, nonetheless), they announced Cody's coming back to join the Royal Rumble match, and if history is any indicator, the last few times (most notably Triple H at RR 2002), the person calling their shot has won it.
Nothing wrong with sticking with tradition in this instance.
3. It Should Be Sami
Let the Honorary Uce LOOSE.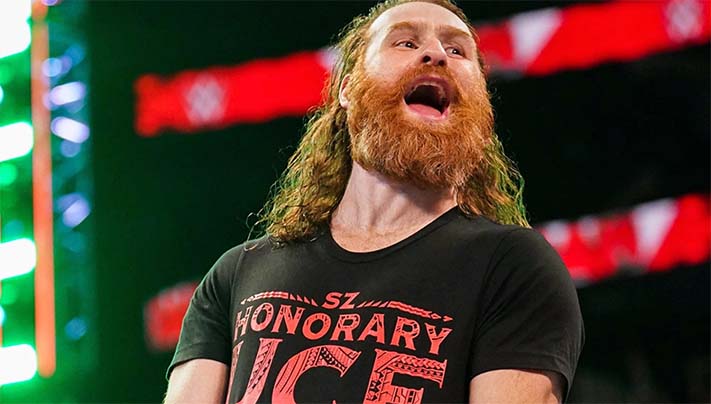 Sami Zayn is the perfect underdog. As a babyface or a heel, he's so great at working, talking and emoting that you feel something for what he goes through no matter what. He's in a position in the story where the big dog is gaslighting him, using his loyalty against him and not fully trusting him, which should lead to a betrayal, then him getting his comeuppance on the Bloodline; and what better way than to take what they treasure the most?
I wouldn't be mad at all about Sami winning the Rumble and achieving the unthinkable- and with the applause, he's been getting all over the country— I don't think anyone else would be either. He delivered last Mania with Johnny Knoxville, which I think speaks to the trust level he's got. Give it to Sami.
A side note: I wouldn't be mad at Sami and KO teaming up at Mania to take the tag titles from the Usos. That's a good consolation prize.
4. The Money Is Made Already
Tickets are already selling for WrestleMania at ridiculous prices this year — much higher than usual. I don't know if they're capitalizing off people thinking The Rock shows up, or California costs, or otherwise, but the tickets are sold, no matter who comes through the curtain. You could literally do Baron Corbin vs JBL and we'll be there. If money is your goal, it's been made already. Not sure if Rock adds more to what's going to be a huge Mania anyway.
5. Know Your Role, Rocky
I can't imagine if the money they pay Rock per appearance in WWE these days – It likely is astronomical, but probably is negotiable- considering he wouldn't be where he is today without them – but there's just so much risk. Team Rock doesn't take too many L's. That's why Black Adam has to sting so badly.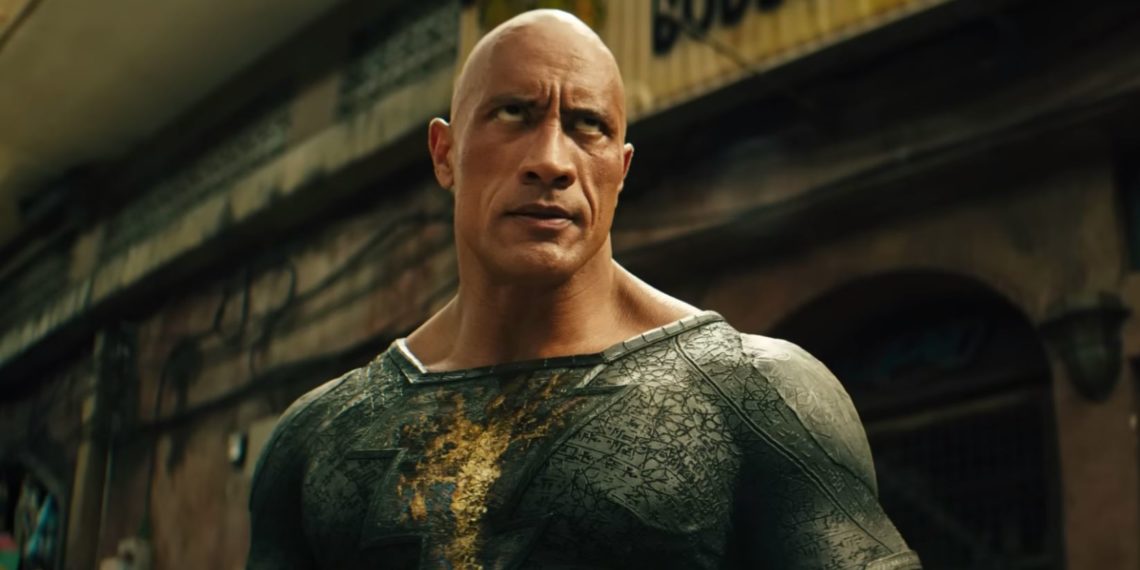 Coming off that, I just don't know that his star power should risk the possible hit that an injury, a bad botch that gets memed to death, or (maybe worse) getting booed out of the building by diehards who wanted to see a homegrown talent like Cody or Sami take it would do to him at the Royal Rumble, for example. If they can work out a way to separate the titles and make Roman have two matches, then maybe everyone could get what they want.
Otherwise, there's the threat of overexposure, the possibility that John Cena or Logan Paul (already rumored to be a part of the show) will outshine him… You've done so much, no shame in sitting one thing out at this point. If it goes well, another trending topic; another USA Today cover story, some more ESPN coverage. Now imagine the headlines on TMZ and the like if this fails.
Now don't get me wrong; I will be in attendance at Royal Rumble and WrestleMania, and if The Rock comes through that curtain I may or may not scream like an 11 year old girl at a BTS concert, but there's just a few things I'd rather see more. I don't know if it's best for business at this time. WWE has a rare moment in its' hands to tell an unreal story with home-honed talent with Cody or Sami, and I'd hate to see them ruin it by falling back on tradition, and bringing in a part-timer to sully up the field– even if it is one of the greatest superstars of all time.
See you at the Rumble, and at WrestleMania. I'll be cheering regardless.
In the meantime though, pre-order my new album now! I appreciate it greatly.
What do you think? Share your thoughts, opinions, feedback, and anything else that was raised on Twitter @PWMania and Facebook.com/PWMania.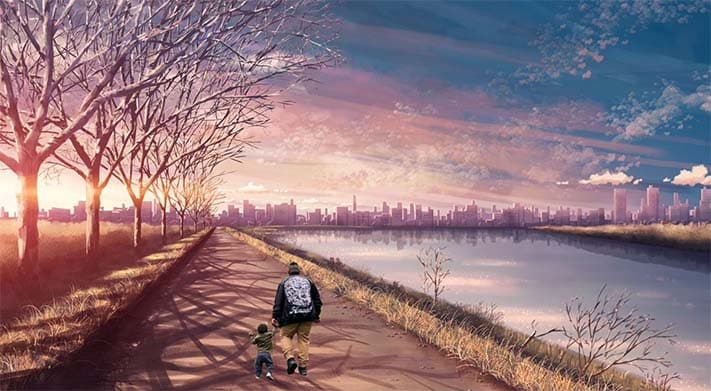 Mega Ran