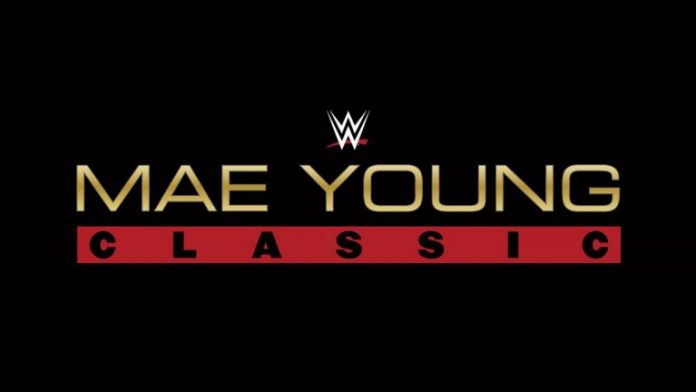 The following names have been confirmed for WWE's Mae Young Classic women's tournament, according to PWInsider.com. The event will be filmed on July 13 and 14 in Winter Park, Florida at Full Sail Live.
Bianca Blair – Former crossfit and track star that was signed by WWE in April 2016
Danielle Kamela – Trained by Rikishi's Knox Pro school in Arizona, Kamela was an on air personality for Fox Sports Arizona, an Arizona Cardinals cheerleader and a former member of the Phoenix Suns' dance team before signing a WWE deal. She was in the top 30 finalists for the most recent version of Tough Enough as well.
Julia Ho – Canadian model and MMA fighter, who trained with Brian Kendrick before being signed.
Kimberly Frankele (aka Kimber Lee) – The former CHIKARA Grand champion.
Lacey Evans – Former Marine, who recently debuted on WWE NXT TV.
MaryKate Duignan Glidewell – The former Rosie LottaLove in TNA, was originally trained at the Team 3D Academy, who completely remade herself on the independents and later toured in Japan.
Sarah Logan – The former Crazy Mary Dobson aka Sarah Bridges, who recently debuted under that name on WWE NXT TV.
Taynara Melo – A black belt judoka from Brazil who was signed last year.
Victoria Gonzalez – The daughter of Rudy Boy Gonzalez. Gonzalez played basketball for two seasons at Texas A&M-Kingsville before transferring to Sam Houston State, redshirting one year and playing another before graduating in 2013. She was signed to a WWE developmental deal last year.
Zhao Xia – The first Chinese woman to sign a developmental deal with WWE and was brought over as part of a group of Chinese trainees who have been working out in the WWE Performance Center. Xia has trained in martial arts and has had multiple first-place finishes in various martial arts and fitness competitions, including the Second World Traditional Chinese Wushu Championship, the Nike Challenge Competition and First China Throw Down: Battle on the Bund.
WWE's plan is to film the 32-woman tournament on July 13 and July 14 at Full Sail University in Winter Park, Florida for the WWE Network. The Network will debut a preview special for the tournament on August 20 (likely following SummerSlam) with the first round of the tournament being released via video on demand the final week of August as a way to let fans multiple episodes at once. The second round will be released the first week in September, again via the VOD service.
WWE originally planned to release all of the episodes during SummerSlam week, but the decision was made to hold some episodes off so that the Mae Young Classic was not overshadowed by everything else WWE had scheduled for that week.
The current plan is to hold the finals live on Tuesday, September 12. A live episode of SmackDown LIVE will take place that day, so it looks like the finals of the Mae Young Classic will air live on the Network from Las Vegas.