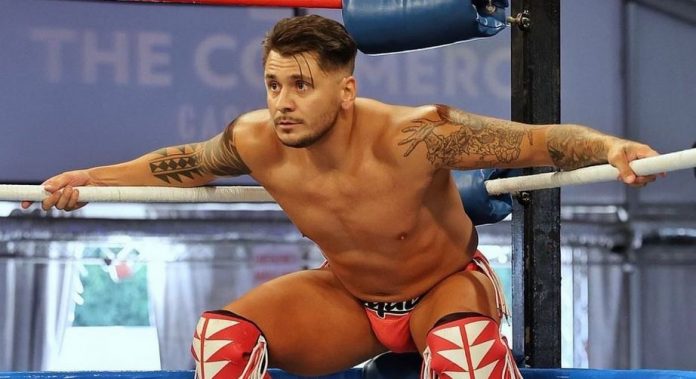 Former NJPW superstar Karl Fredericks is rumored to be working with WWE.
Fredericks was spotted at the WWE Performance Center in Orlando, FL, according to a new report from PWInsider.
Fredericks made headlines earlier this summer when his contract with the NJPW expired on August 1. After venting on Twitter in June about being left out of the G1 Climax, Fredericks announced his departure in early August, saying that while the end of his NJPW chapter was disappointing, he is grateful for the four years he spent with the company.
Fredericks said, "As of today August 1st I am no longer under contract with New Japan Pro Wrestling and I will not be re-signing with the company at this time. Though there is disappointment in the ending of this chapter I am grateful for the last four years traveling the world and growing with my best friends. I want to say thank you to the company for the opportunities and especially thank you to Shibata-San for believing in me and bringing me along his journey with the LA Dojo. Last but not least thank you to my fans and thank you to the NJPW fans for Your support over these years. I hope You will continue to support me along my path wherever that may lead."
Fredericks began wrestling in 2015, and joined NJPW in 2018 as a Young Lion at the LA Dojo and graduated in 2020. In 2019, he won the Young Lion Cup.
Fredericks' last NJPW match was in May, but he has since worked for a few other promotions.
There is no word on why Fredericks was at the WWE Performance Center at this time, but we will keep you updated.