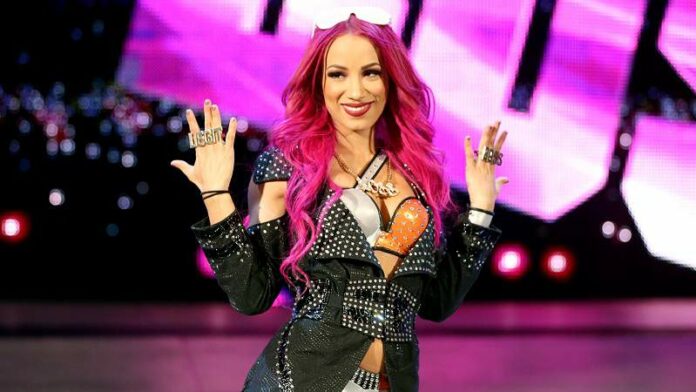 Former WWE Superstar Chris Masters, who now wrestles for Global Force Wrestling as Chris Adonis, took to Twitter to criticize Sasha Banks after "The Boss" branded fans who wait for her at airports and hotels as stalkers during a recent interview.
In reference to Banks' aforementioned comments, Masters asserted that Banks is nothing without the fans and that she's being a "freaking diva."
What a freaking diva @SashaBanksWWE is. Fans first!!! You're nothing without them!!!!

— Chris Masters (@ChrisAdonis) September 4, 2017
It wasn't long before fans got wind of it, and fired back at Masters, with a few of them pointing to the fact that several male wrestlers such as Seth Rollins, Chris Jericho, Big E, Tyler Breeze and Randy Orton have made comments against certain fans, on the same lines as Banks.
All these male wrestlers have expressed the same thing Sasha has, but did you @ them ? Nah you chose the female. Aren't you tough

— Tased (@Tased23) September 4, 2017
2. Where were you when Rollins, Jericho, Big E, Breeze and many others have said the same things? Why were you silent? She an easy target? pic.twitter.com/4d0mOWvNaz

— Danny (@dajosc11) September 4, 2017
Use the little voice and attention you have left in the wrestling world for things that actually matter. Do better.

— Danny (@dajosc11) September 4, 2017
Damn @WWERollins @IAmJericho @RandyOrton this dude is calling y'all divas because you want some personal time and don't want to be stalked.

— Nadia (@VeenaMKay) September 4, 2017
Meanwhile, Bubba Ray Dudley tweeted the following in an apparent reference to Banks' remarks.
Never worry about fans waiting at an airport at 5am asking for your autograph. Worry when they're NOT there at 5am asking for your autograph

— Bubba Ray Dudley (@bullyray5150) September 3, 2017
Banks has yet to issue an official response to the ongoing controversy.