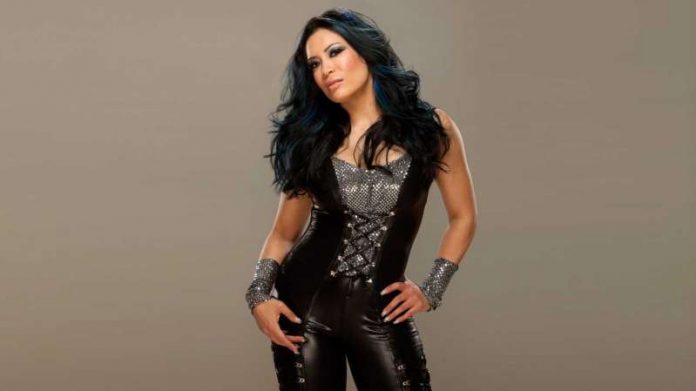 In a post on social media on Saturday addressing sexual assault, former WWE Women's Champion Melina Perez revealed that she felt suicidal after being raped.
In response to a tweet from comedian Josh Wolf on actor Matt Damon's controversial comments about sexual misconduct (in which Damon said that not all allegations should be handled the same way), Perez shared that she got raped in the past.
Been raped, been grabbed, been cornered and told things that a guy wants to do to me even though I told him to stop. All unwanted. All made me feel helpless, uncomfortable & scared of what's going to happen next. Different levels but ALL WRONG regardless.

— MELINA (@RealMelina) December 16, 2017
A short while later, Perez posted a blog about her tweet on Instagram and Facebook saying that she felt suicidal after being raped.
"Granted being cornered to be harassed & being grabbed didnt lead me to want to commit suicide like rape did but all were life altering," Perez wrote.
"All made me feel like I had no power, I wasn't safe, I had no value and I wasn't a human being. That I am simply a thing. My worth, my purpose, my existence altered. If I say anything I'm a liar, exaggerating or looking for attention. So many suffer this helplessness in silence. Which I did for years."
Perez, however, declined to give specifics as she only wants to educate people on the subject of sexual assault.
"I'm not looking to point fingers, I want to educate people on the subject, be here for victims and get those suffering silence on the path to recovery. Sexual assault doesn't just happen to women. Like @safehorizon posted on Twitter:
"Sexual assault doesn't discriminate and neither should we. #MeToo has to include women of color, immigrants, LGBTQ, people living with disabilities, children and teenagers, the elderly, and yes, men and boys."
This is not the first time in which Perez has addressed suicide and sexual assault as she touched on both subjects back in April during a podcast interview on how she dealt with online bullying. Perez said she watched the Netflix series 13 Reasons Why and the drama tracing factors including online bullying and sexual assault which led to a teenage girl committing suicide brought back painful memories.
"That was my experience as an adult, that's the sad thing," Perez said. "Now that I'm reaching 40, I have better awareness and ways of coping. In my 20s, I couldn't see things as clearly, be as articulate and process as much.
"I can only imagine what it would be like to go through that in my teens, how much more insane the emotions," Perez said.