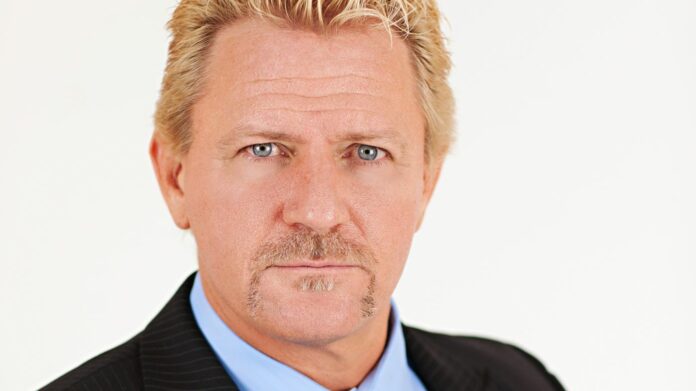 The WWE Network will be adding the latest collection on Jeff Jarrett to the streaming service on Monday. Here is the content listing for the collection:

I Just Loved It (Interview)
Jeff Jarrett comments on his family's legacy in the wrestling business, as well as his early days competing in USWA.

USWA 05/06/1990 – Challenging a King
Jeff Jarrett and Jerry 'The King' Lawler go head-to-head in a match for the USWA Unified World Heavyweight Championship.

USWA 12/15/1990 – Money on a Pole
Jeff Jarrett reaches for a monetary reward when he battles the likes of Eddie Gilbert, Bill Dundee, and more in an unusual Battle Royal.

USWA 04/15/1991 – What the Doctor Ordered
Jeff Jarrett takes this battle with Dr. Tom Prichard for the GWF Southern Heavyweight Championship to the streets.

WWF 10/28/1992 – A Model Competitor
Before his days competing as 'Double J', Jeff Jarrett made an impression in WWE by battling Rick Martel in this rarely seen contest.

Double J, Ha Ha Ha (Interview)
Jeff Jarrett recalls the end of wrestling territories, and his eventual arrival in WWE as 'Double J'.

RAW 1993 – Greatness Spelled Out
The WWE Universe is introduced to pure greatness as 'Double J' Jeff Jarrett prepares to make his mark on sports entertainment.

Superstars 12/18/1993 – Strutting into WWE
In this debut bout, 'Double J' Jeff Jarrett takes to the ring to go one-on-one with Chris Duffy.

King of the Ring 1994 – Sore Loser
Double J illustrates the meaning of sportsmanship when he faces 1-2-3 Kid in the 1994 King of the Ring Tournament.

RAW 01/16/1995 – Greatness vs. Excellence
With William Shatner in the corner of Bret Hart, 'Double J' Jeff Jarrett is lead by The Roadie into action against The Hitman.

A Really Cool Time (Interview)
Jeff Jarrett speaks about his reigns as Intercontinental Champion, and recalls what it was like to be part of WWE's New Generation.

Royal Rumble 1995 – Sharper Than a Razor
'Double J' Jeff Jarrett uses some underhanded tactics when he challenges Razor Ramon for the Intercontinental Title.

RAW 02/20/1995 – Champions Collide
With the Intercontinental Title around his waist, 'Double J' Jeff Jarrett challenges Diesel for the WWE Championship.

04/02/1995 – A Big Apple Warm Up
Before defending his Intercontinental Title at WrestleMania XI, Double J gets into a tussle in Time Square during warmup for the big event.

WrestleMania XI – Revenge of The Bad Guy
Double J must avoid the sharp in-ring skills of Razor Ramon when defends the Intercontinental Title against The Bad Guy.

Action Zone 05/07/1995 – That Championship Spark
In a match for the vacant Intercontinental Title, 'Double J' Jeff Jarrett faces off against Bob 'Spark Plugg' Holly.

RAW 05/29/1995 – Trying to Shine in the Darkness
For a chance at qualifying for the 1995 King of the Ring, 'Double J' Jeff Jarrett goes one-on-one with The Undertaker.

A Special Night In Nashville (Interview)
Jeff Jarrett sits down to discuss the music career of 'Double J', as well as his memories of competing against Shawn Michaels.

WWF Wrestling Spotlight 07/08/1995 – With My Baby Tonight
Hear how 'Double J' Jeff Jarrett spends his days working hard on the go in this music video for his song 'With My Baby Tonight'.

In Your House 2 – An Unconvincing Performance
The self-proclaimed lyrical greatness of 'Double J' doesn't live up to the hype in this performance of his song 'With My Baby Tonight'.

In Your House 2 – Music to the Chin
Defending the Intercontinental Title against Shawn Michaels leaves 'Double J' Jeff Jarrett singing a different tune.

Maybe I Lost My Way (Interview)
Jeff Jarrett remembers his initial exit from WWE to WCW, and his subsequent angle involving The Four Horsemen.

Nitro 06/09/1997 – The Golden Haired Champion
Jeff Jarrett goes for his first major accomplishment in WCW when he challenges Dean Malenko for the WCW U.S. Heavyweight Title.

RAW 01/25/1999 – Time for a Change
The duo of Jeff Jarrett and Owen Hart look for gold by challenging Ken Shamrock and Big Boss Man for the WWE Tag Team Titles.

Shotgun Saturday Night 03/20/1999 – Meeting the Future Head On
Jeff Jarrett and Owen Hart meet the future on Shotgun Saturday Night in this match against the young duo of The Hardy Boyz.

This Is So Easy (Interview)
Jeff Jarrett looks back fondly on the late Owen Hart, while reminiscing about their time together as a tag team.

RAW 05/31/1999 – Being Great Ain't Easy
Jeff Jarrett shows everyone where his head is at when he challenges The Godfather for the Intercontinental Championship.

Fully Loaded 1999 – Getting the Edge Back
One day after losing the Intercontinental Title to Edge at a Live Event, Jeff Jarrett looks to reclaim the gold.

RAW 07/26/1999 – There's Something About Jarrett
Jeff Jarrett decides to give Ben Stiller a leg up after taking exception to comments from the world famous actor.

SummerSlam 1999 – Double J Doubles Down
Jeff Jarrett looks to make history by challenging D'Lo Brown for the Intercontinental and European Titles.

SmackDown 09/09/1999 – Respecting Your Elders
In a vicious example of disrespect, Jeff Jarrett targets Fabulous Moolah and Mae Young for a controversial attack.

Unforgiven 1999 – Upset at Unforgiven
Jeff Jarrett tries to crush Chyna's dreams of becoming Intercontinental Champion in this battle for the gold.

Good Housekeeping? Hell Yes! (Interview)
Jeff Jarrett revisits his matches and controversial rivalry with 'The Ninth Wonder of the World' Chyna.

No Mercy 1999 – Good Housekeeping
Chyna makes history when she challenges Jeff Jarrett for the Intercontinental Title in a Good Housekeeping Match.

Truly The Chosen One (Interview)
Jeff Jarrett remembers his final run in WCW, while giving some rare insight to what brought the defunct company down.

Spring Stampede 2000 – The Chosen One Triumphs
Jeff Jarrett lives up to his moniker by battling Diamond Dallas Page for the vacant WCW World Heavyweight Title.

Slamboree 2000 – Rumble in a Triple Cage
Jeff Jarrett shows a readiness to rumble by facing DDP and David Arquette for the WCW World Title in a unique steel cage.

Nitro 05/15/2000 – Natural Rivals
Jeff Jarrett is faced with a rare honor when he defends the WCW World Heavyweight Title against Ric Flair.

Greed 2001 – Kiss for a Rhodes
Jeff Jarrett partners with Ric Flair to battle the father and son duo of Dusty and Dustin Rhodes under some special stipulations.

Shocked By The Call (Interview)
Jeff Jarrett reflects on his induction into the WWE Hall of Fame Class of 2018 and his future in sports entertainment.

WWE Hall of Fame 2018 – Strutting into the Hall of Fame
Jeff Jarrett's career of greatness is immortalized as he struts into the WWE Hall of Fame Class of 2018.