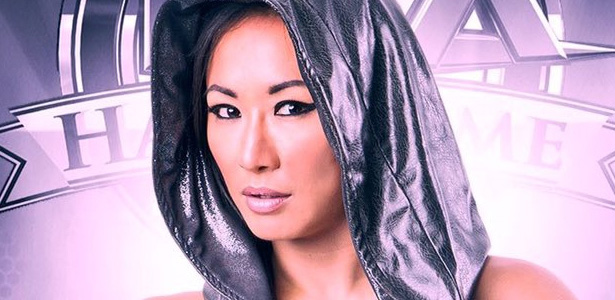 Gail Kim recently did an interview with Kevin Eck of Pressbox Online. Here are the highlights:
Tell me about the nature of your back injury and how you're feeling now.
"My back was injured just basically from wear and tear over the years. Luckily, Impact has been so good to me in terms of letting me take time off to make sure I'm healthy and never making me feel bad about it. I've been ready to come back for a little while but [Impact Wrestling] has had some time off because we film a bunch of shows once a month or once every other month, so that's the only reason why I haven't been back in the ring, but I'm going to be back shortly."
You're not under contract with at Impact at the moment, correct?
"Technically, no, but I have a contract in hand. I won't ever go anywhere else. That's my family."
Have you given thought to how much longer you'd like to wrestle?
"Those questions have popped in my head. We kind of incorporated it into the storyline, and I guess we teased [retirement]. People really thought I retired because we never really continued it or explained it; I just really got injured and never came back, so people assumed I was retired. I said, "No, you will know when I'm retired. I wouldn't go away that quietly."