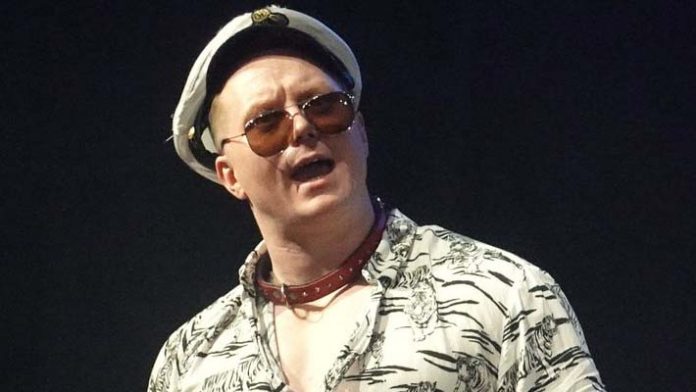 Gene Munny is not just a top wrestler to watch, he is also a booker with shows you want to watch. In association with PROGRESS Wrestling, Munny hosts his own show on Tuesday March 7th, titled Gene Munny's Daft Lad Emporium, taking place at The Dome, Tuffnell Park.
With a fantastic card announced, PWMania.com's Lee Tarrier (@leeseedub) caught up with Munny to discuss the show, his time in the ring for PROGRESS and his future ambitions in this great sport.
You've been wrestling since 2015, but many would've first came across you during your appearance in the 2019 NPS. How did it feel to make your Progress debut?
I'd say I've been wrestling for about a decade not but it was only around 2019 when I thought 'I want to make more of this'. I actually wanted to focus on making it. Making my debut with PROGRESS was huge man. At that time, the company was all about strong style, wanting to have every match a 5-star classic, all Johnny Kickpads and Mikey Slaptights whatever, so to have someone like me there was unusual.
I didn't think I'd ever get booked again so I thought why not make it memorable and make it count and that's what I did. I had a custom dog house made for my entrance, tried to make a bit of magic and lo and behold, 3 and a half years later, I'm still here.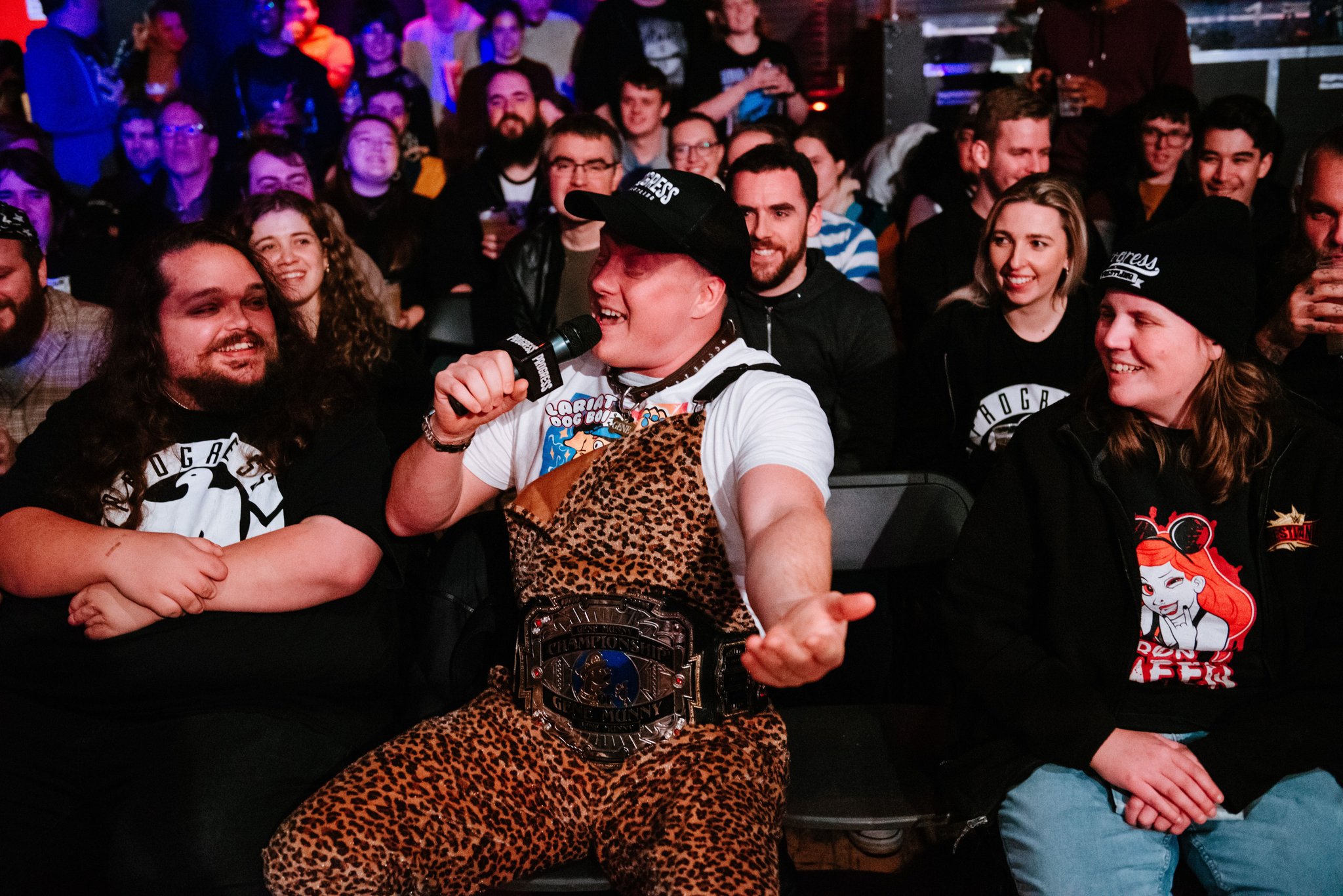 So, 3 and a half years down, with a pandemic era and change of ownerships all happening, how do you feel about the company in 2023?
If anything from Chapter 150 is to go by, although the product has changed a lot, the fans are still the best to be in front of. Sunday was a long show, but even until the very last minute, the crowd were on their feet and they were invested in everything.
It's changed a lot, of course, but it's nice to see everything growing again with new ownership.
Crowds really warm to you and your fun nature, but as seen during the pandemic era with that impassioned promo at Chapter 125, you have so many sides to your character, is there a favoured style that you like to present to an audience?
For me, I like to give the crowd the best reaction. That promo during the pandemic was all one take, off the cuff. I had a championship match in a time people couldn't come to see and so I said everything I felt, as it was the fans that had got me there. It was the biggest moment of my career and they couldn't be there.
I like that side when needed but I like to bring smiles to the crowd's faces. I think there are wrestlers that can take themselves too seriously, but I enjoy making them laugh. It's why I have been put on this planet. There's no real preferred side, it's just about making sure I give the crowd everything.
You have a massive show coming up on Tuesday March 7th, some really solid matches. What is it you want fans to know and take away from the evening?
The card is a banger. Regardless of what happens, and there will be a lot that will definitely take people by surprise, the card and the talent on show is up there with anything you could go out and watch.
I think many are confused by what it is, it has an unusual name and not so much storyline going into it like we saw with so many matches at Chapter 150, but there will be a story happening throughout the show and that will affect every match throughout the card. Everything that happens will influence the next part of the show.
PROGRESS hasn't done anything like this before. Whether you're a die hard or this is your first show, this is the show for you. The talent is fantastic, I wish I could have more on there, but as I said, I like bringing smiles to faces, and this show, which I've had autonomy and final say over, is going to be insane.
After the show, people will get why everything was booked the way I have booked it.
December 31st 2023, what would you have liked to accomplish in the world of wrestling by then?
Man, I wanna sign on the dotted line for the big company contracts. I want to say "let's make some money together". Everyone's dream in this industry is to entertain on the largest scale and I'm certainly no different. This is all I wanna do. I want to get abroad, go stateside and look to work in America later this year.
I want to entertain on the biggest shows, I want to enjoy the journey along the way and take in every step, because if you don't want to do that, what's the bloody point?
Tickets for Gene Munny's Daft Lad Emporium are available here.
Pictures: PROGRESS Wrestling