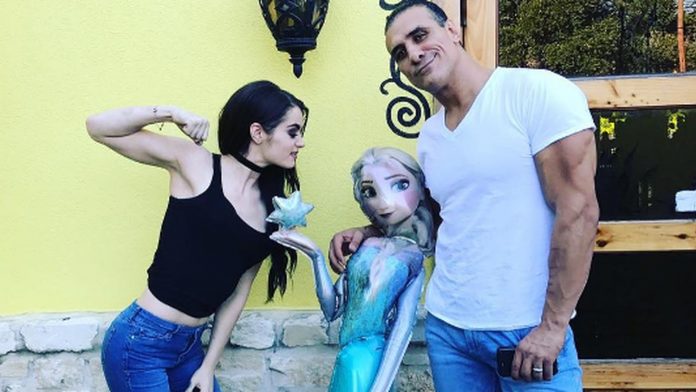 – Above is the GFW Destination X pre-show with Josh Mathews. The show will air live on POP next Thursday in the usual Impact timeslot. For those who missed it, below is the line-up for next week:
* The "OVE" (Ohio vs. Everything) tag team debuts
* Bobby Lashley vs. Matt Sydal with the winner earning a title shot of their choosing
* Super X Cup Finals: Dezmond Xavier vs. Taiji Ishimori
* Gail Kim vs. Unified GFW Knockouts Champion Sienna
* Ladder Match: Trevor Lee vs. GFW X Division Champion Sonjay Dutt
* Low Ki vs. Unified GFW World Heavyweight Champion Alberto El Patron
– Unified GFW World Heavyweight Champion Alberto El Patron and fiancee Paige are advertised to appear at the Malik Rose Celebrity Bowlers charity event in San Antonio, Texas on Monday, August 14th at 6pm. The event takes place at the Bowl & Barrel on La Cantera Parkway.
– GFW continues to present previously taped Amped Anthology promos featuring current WWE talents as if they were new. As noted, part 1 of the four-part Amped Anthology series kicks off tonight as a One Night Only pay-per-view, featuring what GFW taped back in 2015 as a new company. Below is a new promo with The Bollywood Boyz, now known as The Singh Brothers in WWE. The YouTube video description noted that The Bollywood Boyz are a major part of GFW. Also below is a promo with Brian Myers, currently working as Curt Hawkins for WWE's RAW brand.