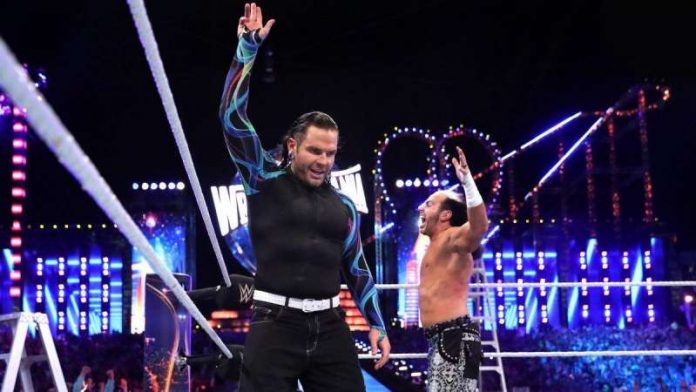 According to PWInsider.com, all four Broken Universe-related trademarks that GFW/TNA attempted to file with the United States Patent and Trademark Office have been given an initial refusal. According to the USPTO, the wordings used for identification and classification of goods and services in the initial filing were considered to be too broad. More reasons are listed below:
'Broken Matt' – There is confusion due to Matt Hardy's filing of a 'Broken Matt Hardy' trademark that he filed first. Because Matt filed first, GFW will need to provide valid arguments to show potential conflict between the two and then a decision would be made on Matt's application. GFW would also have to get Matt's consent if they indicate that 'Broken Matt' identifies a living person.
'Brother Nero' – The same living person rule applies here as Nero is Jeff Hardy's legal middle name.
'Broken Brillance' – This term was refused because GFW needs to specify whether 'Broken Brillance' has any significance in wrestling or if it's just a 'term of art' in wrestling.
'Vanguard1' – This was likely refused because of confusion with a non-wrestling related trademark.
Reby Hardy commented on this news with the following message:
Maybe if they put this kind of effort into their live events the shows wouldn't get canceled. Cute attempt tho ?? https://t.co/J1w3hZl0OP

— Reby Hardy (@RebyHardy) July 29, 2017