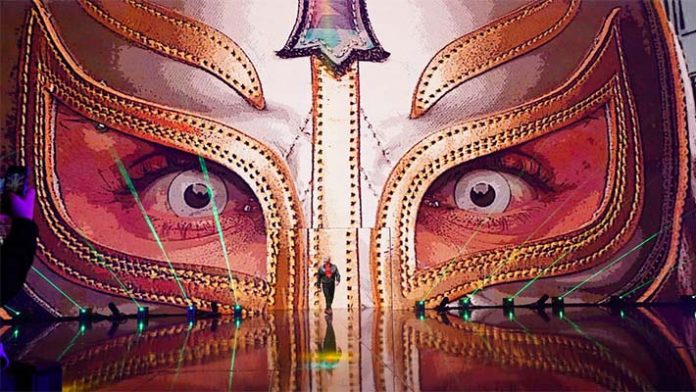 Is Rey Mysterio signaling an end to his legendary career? The signs seem to be point there with recent Hall of Fame Induction, as well as his presumed match against his son Dominik at WrestleMania 39.
For wrestling for almost three decades, Rey still is in top shape. However, age waits on no man, and is undoubtedly starting to catch up to him at the age of 47. It would be smart to retire healthy, with still a little gas left in the tank, then to burn yourself out, and be forced to.
I was overjoyed with the recent announcement of his WWE Hall Of Fame induction this year. However, we don't usually see current active wrestlers get inducted into the Hall of Fame.
Although currently active, Edge went in back in 2011 due to a forced retirement, until his return in 2020. Triple H went in with DX in 2019, but his active status was extremely limited.  In 2008, Ric Flair headlined the Hall Of Fame, but retired that year against Shawn Micheals. This seems to be a heavy indication, even if not retirement, Rey is starting to pump the breaks.
But if this is his final WrestleMania, there is no better final opponent than his son Dominik Mysterio.
The two have been in a heated feud since Dominik turned heel on Edge and Rey back in September 2022, at WWE Clash at The Castle. A match between the two has not been confirmed, but has been heavily teased lately.
If the writing on the walls is true, and Dom vs Rey is slated for WrestleMania, a first ever, Father vs. Son match at WrestleMania would no doubt a spectacle. But the real win, would be the elevation of Dominik with a possible, and HOPEFUL defeat of his father. Rey can finally pass the torch to his son, and end his career on the Grandest Stage of Them All.
If this is truly the end of Rey Mysterio's illustrious career, it is a bittersweet goodbye. Rey is undoubtedly one of the greatest Pro Wrestler's of all time, and will forever be etched in Wrestling History.
What do you think? Share your thoughts, opinions, feedback, and anything else that was raised on Twitter @PWMania and Facebook.com/PWMania.