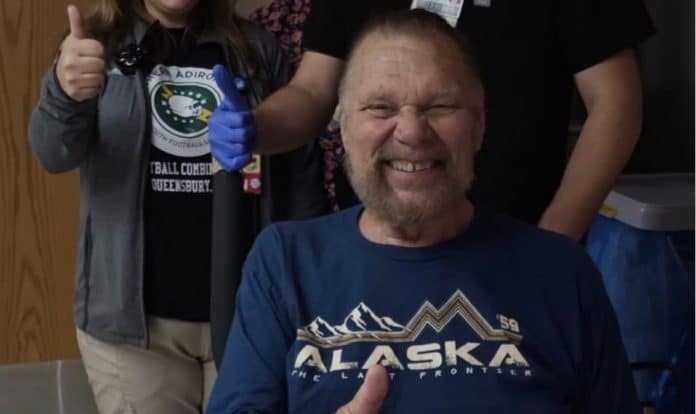 The latest update on "Hacksaw" Jim Duggan's health is a positive one.
In fact, this time, it's from the man himself.
The WWE Hall of Fame legend surfaced on social media on Monday and provided fans with an update after a health scare over the weekend that saw him hospitalized.
"Out of the HOSPITAL," he wrote. "Big Thanks to the doctors, nurses, and staff at the Glens Falls Hospital," he wrote. "You made a rough few days much easier!!"
Duggan continued, "Also, thanks to all of you who had a thought and a prayer for me as we went through this difficult time. Love you!"
Check out the post below.