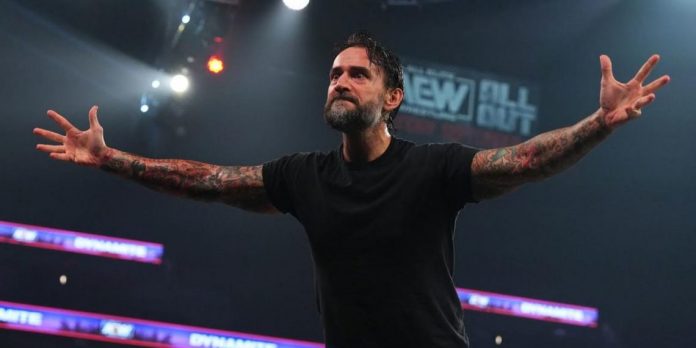 The Elite-CM Punk situation has received a significant update via Fightful Select.
According to the report, there were other stars there when the fight broke out. Chris Jericho and MJF were among the people Dave Meltzer previously reported were present at the brawl or nearby. During the altercation, one production worker is alleged to have been struck with a chair.
The report also mentioned that Punk and Omega spoke briefly after the brawl, with Punk allegedly telling Omega that the problem wasn't with him. Omega was reportedly surprisingly composed after the altercation, according to those close to Punk.
After Punk's since-deleted Instagram post in which he mentioned Chris Jericho and Dave Meltzer in reference to something that Meltzer said about creative issues between Punk and Jon Moxley last August, Bryan Alvarez said that there was a lot of heat in AEW, during today's Wrestling Observer Live.
Punk is still bound by his contract, but it is unclear at this time exactly where he stands with AEW. Stranger things have happened in wrestling, but it appears that Punk and The Elite will never work together again if Punk returns to AEW.
Bryan Alvarez spoke on Wrestling Observer Live about what Punk said on Instagram and who leaked what information to the media, as can be seen below:
WOL: Bryan Alvarez recapped the CM Punk instagram post and tries to make sense of it all. You're going to want to watch the full segment on YouTube.

Listen LIVEhttps://t.co/6ALYJcgkmW

Watch LIVEhttps://t.co/mYdKSjV7fmhttps://t.co/UKafFgNEyahttps://t.co/P8FoqU7X4a pic.twitter.com/bSDpqv0KF2

— Wrestling Observer (@WONF4W) March 24, 2023