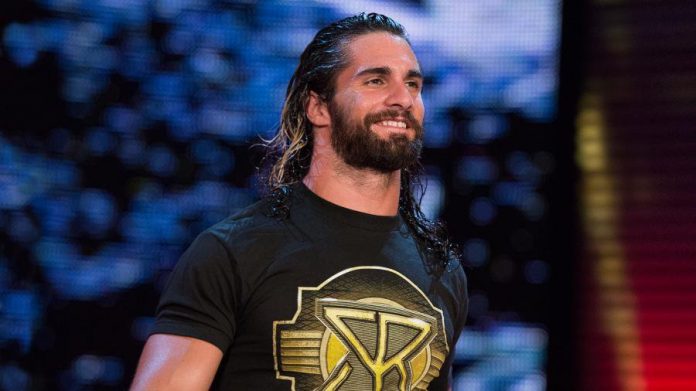 #WWEChampion @JinderMahal defends his title against @RandyOrton inside a #PunjabiPrison when #WWEBattleground streams LIVE on @WWENetwork! pic.twitter.com/s0o3XDvYNH

— WWE (@WWE) July 9, 2017
– Above is a promo for the Punjabi Prison match between Randy Orton and WWE Champion Jinder Mahal at the July 23rd WWE Battleground pay-per-view in Philadelphia.
– Bray Wyatt defeated Seth Rollins in the opening match at Sunday night's WWE Great Balls of Fire pay-per-view in just the second singles match between the two. Their first singles match was the RAW main event on May 15th and that match ended in a disqualification.
– As seen at Great Balls of Fire, Braun Strowman defeated Roman Reigns in the Ambulance Match but Reigns got post-match revenge by reversing the ambulance, with Braun in the back, into a semi-trailer that was parked backstage. While Dallas Fire & Rescue used Jaws of Life to free Braun from the wreckage, an impromptu match between Heath Slater and Curt Hawkins was held in the ring. It was noted by a correspondent that most fans were watching the Strowman rescue operation on the big screen, not the match. Less than half of the match was shown on TV before we heard JoJo announce Slater as the winner. Hawkins and Slater took to Twitter after the match and wrote the following:
So I'm sitting in catering then next thing I know I'm semi-main eventing the 1st ever @WWE GREAT BALLS OF FIRE. This business is crazy. FACT

— Brian Myers (@TheCurtHawkins) July 10, 2017
Ok…….. No idea what is going on but I just got a victory on the first ever @WWE Great Balls Of Fire. Wooo!!! Feeling Good!!

— Heath Slater (@HeathSlaterOMRB) July 10, 2017