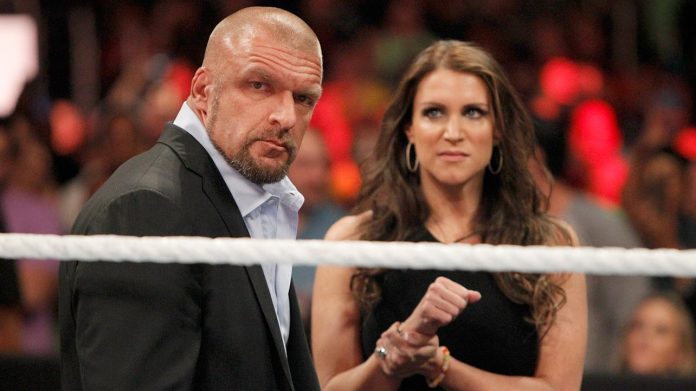 – Above is video of Triple H and Stephanie McMahon speaking at Fortune's Brainstorm Tech conference in Aspen, Colorado this past Tuesday. Stephanie commented on how the "Divas" name was once a good name for the WWE women's division, relating it to "divas of soul" Aretha Franklin and Whitney Houston. She also talks about how push-back from social media led to the re-branding of the division. Stephanie says the female Superstars have become a focal point of WWE programming since the re-branding.
Triple H noted that the women's TV segments are often the highest-rated segments across the board, almost on a weekly basis.
– After recent spoofs on Walker, Texas Ranger and The X Files, WWE has a new poll asking fans which 90s TV show would they like to see get the "Fashion Files" treatment from Tyler Breeze and Fandango next. As of this writing, 31% voted for the crew of Star Trek's USS Enterprise while 30% voted for the vampire hunters of Buffy The Vampire Slayer, 27% with Tim Taylor & Al Borland of Home Improvement and the rest voted for the doctors of ER.
– The Bullet Proof Dojo wrestling school that was being ran by Joey Mercury and Luke Gallows is now being called The Good Brothers Dojo. Gallows tweeted the following on the school today, noting that you can email bookbiglg@gmail.com for more information.
Join today, email bookbiglg@gmail.com for details & payment plan options! pic.twitter.com/P4aOmIyewo

— Luke Gallows (@LukeGallowsWWE) July 21, 2017