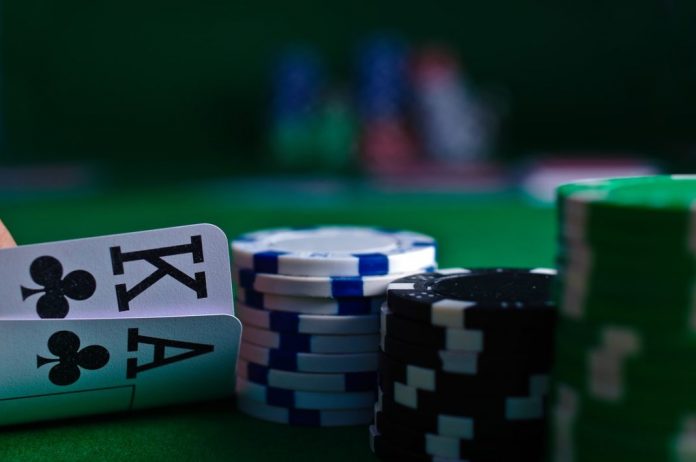 Mobile betting continues to gain more traction and popularity due to the convenience it offers punters around the world. With betting apps, you will get updated odds from the sportsbook of your choice via your mobile device. To start using a betting app, just head to your device's play store or app store and download your bookmaker's betting app.
Not all sports betting operators offer a betting app, but a majority of them do. Every betting app is different from the rest in a number of ways. Today, our sole concern is with regard to player safety. How can you know whether a betting app is safe? Well, read on to find out.
What Renders an App Safe?
The standard way to ascertain that a betting app is safe is by checking its security details. In other words, does the app encrypt users' data for safe storage? SSL encryption ensures that all deposit and withdrawal transactions are secure. The other goal is to protect your personal information from unauthorized access.
Licensed and well-regulated betting sites and operators tend to take extra precautions to guarantee user safety. When looking for a safe betting application for your android or iOS device, settle for those with licenses from recognized gambling authorities such as the Curacao and the UK Gambling Commission, among others.
Sites under the oversight of these regulatory authorities are required to abide by strict security protocols. Before downloading any betting application, you should do your due diligence to make sure that the operators are keen on prioritizing customer safety.
On that end, below are some tips on how to use mobile betting apps safely.
Assess the Payment Options
Your mobile betting experience is never complete without smooth cash outs. Therefore, it helps to check out available payment options before downloading a betting app. Different bookmakers offer different banking methods.
For your safety, you should ascertain that the betting app supports your most preferred payment method for easier transactions. The top-rated betting apps offer all available payment alternatives from bank transfers to e-wallets, credit/debit cards, crypto, and wire transfers.
However, having multiple payment options does not necessarily mean that the app is safe. After confirming that the app supports your preferred banking option, the next step should be to assess the safety of its transactions.
Choose the Right Betting App
Betting enthusiasts have distinct demands, and bookmakers often take different approaches in an attempt to meet the varying punter demands and preferences. As such, it is important that you only pick a betting app that will meet all your mobile betting needs.
Since there exists a direct relationship between your unique needs and the right betting app for you, it helps to have an understanding of what your needs and preferences are before downloading and installing a betting application.
This way, you will feel more comfortable and at ease, knowing that you have factored in everything for the ideal sportsbook app. Learning about the betting app and the sportsbook operator behind it will also go a long way in establishing your trust in the app.
Check Customer Support
If you are new to mobile betting, you should know that it is normal for punters to experience different challenges when using betting apps. Fortunately, top sportsbooks have support teams of professional and dedicated individuals, who are always at standby to help their customers.
For a safe betting app experience, you should take your time to check out the app's customer support system before downloading. The best way to approach this is by testing the team's response speed and efficiency of service by presenting them with a hypothetical problem.
The best betting apps offer customer support around the clock, with fast responses and competent live chat agents ready to address your problems. Some of the common and most helpful communication avenues include live chat, email, and phone calls. While live chats and calls are fast and more efficient, emails might take longer.
App Safety and Security
You want to make sure that you sign up with a sportsbook that you can trust. That essentially means being able to use a betting app without worrying about incurring losses or having your personal data compromised.
With so many betting apps on the markets, it is a bit challenging to tell which site is safe and which isn't. The best way to tell whether a site is safe and secure is by ascertaining that it is licensed.
The other way is by checking the app's data protection measures and protocols. What steps has the operator taken to guarantee your safety? Some apps will have safety features such as two-factor authentication, face and touch ID login, and so forth. These protocols are in place to protect you as a player.
Check the App's Transparency
Another way of knowing whether a betting app is safe is by reading its fine print. It is by reading the bookmaker's terms and conditions, privacy policy, and other fine prints that you will get to know whether it's transparent or not.
Transparent sportsbooks will grant users free access to information on licensing, costs of business, wagering requirements, and so forth. You should also consider going through the app's commonly asked section for a deeper understanding of the operator.
If you are still not convinced after reading the fine prints, you can read customer reviews to find out what other users have to say about the app. There are numerous trustworthy review websites that will help you understand betting apps better.
Review Promotions and Offers
Most betting operators offer a wide variety of promos to reward punters for signing up and using the app for their sports betting needs. While these offers are quite beneficial to the punter, they also come with strict terms and conditions.
Before taking advantage of betting app bonuses and promos, be sure to read the terms and conditions. This might save you a lot of frustration and disappointment.
Conclusion
Betting apps have simplified how we used to interact with sportsbooks, thanks to technology. Even with the convenience, some betting apps pose a great threat to punters' privacy and safety. For that reason, you are required to do your due diligence by scrutinizing the betting apps before registering with them.