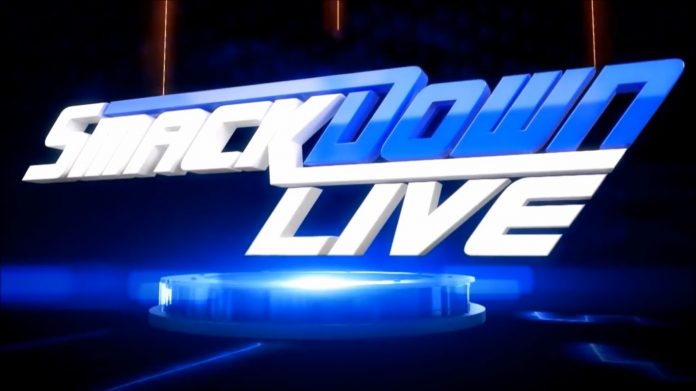 This week's WWE SmackDown, featuring the fallout from Sunday's WWE Money In the Bank pay-per-view with WWE Champion Jinder Mahal defeating Luke Harper in the main event, drew 2.597 million viewers. This is up from last week's 2.072 million viewers, which was a new low for 2017. This week's show also featured the return of SmackDown General Manager Daniel Bryan.
SmackDown was #4 in viewership on cable for the night, behind The Haves & The Have Nots, Tucker Carlson and Hannity. SmackDown was #1 in the 18-49 demographic.
In comparison, Monday's RAW drew 3.102 million viewers, up from last week's 2.542 million viewers.
Below is our 2017 SmackDown Viewership Tracker:
January 3rd Episode: 2.596 million viewers
January 10th Episode: 2.533 million viewers
January 17th Episode: 2.652 million viewers
January 24th Episode: 2.556 million viewers
January 31st Episode: 2.817 million viewers
February 7th Episode: 2.627 million viewers
February 14th Episode: 2.626 million viewers
February 21st Episode: 2.792 million viewers
February 28th Episode: 2.566 million viewers
March 7th Episode: 2.738 million viewers
March 14th Episode: 2.628 million viewers
March 21st Episode: 2.647 million viewers
March 28th Episode: 2.698 million viewers
April 4th Episode: 2.885 million viewers
April 11th Episode: 3.105 million viewers
April 18th Episode: 2.544 million viewers
April 25th Episode: 2.493 million viewers
May 2nd Episode: 2.300 million viewers
May 9th Episode: 2.348 million viewers
May 16th Episode: 2.175 million viewers
May 23rd Episode: 2.328 million viewers
May 30th Episode: 2.350 million viewers
June 6th Episode: 2.349 million viewers
June 13th Episode: 2.072 million viewers
June 20th Episode: 2.597 million viewers
June 27th Episode: