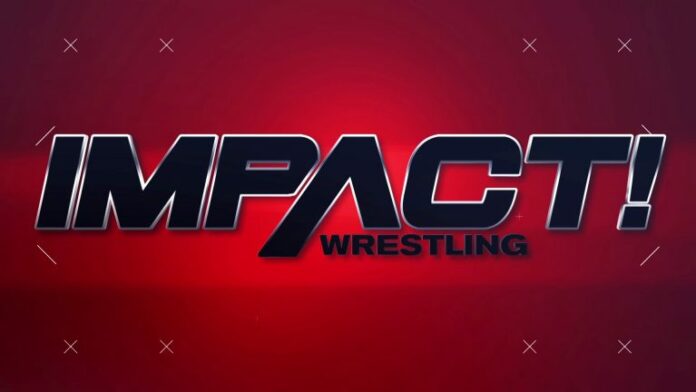 Impact Wrestling is back on our televisions! On the card this week is, X Division Champion Trey Miguel vs Laredo Kid in a non-title match, Trinity in her Impact debut match against Knockouts World Tag Team Champion KiLynn King and much more! Continue below for the complete results.
Trey Miguel vs. Laredo Kid
RESULTS: Trey Miguel defeats Laredo Kid via pinfall with a roll up. After the match, Trey gets on the mic and degrades the fans in Chicago. He says he's going to hold the show ransom until he gets the respect he deserves. Miguel sits down in the ring, and we go to break. After the break, Chris Sabin comes out. Sabin names all the icons that Trey disrespected by defacing the X-Division title. Sabin lists his accomplishments and says he's not out to lecture him. Rather, he's here to give Trey respect by telling him to his face that he's going to become a nine-time champ at Under Siege. Sabin tells him to get the hell out, so Trey leaves.
Backstage: 
Jai Vidal confronts Trinity. Jai says Gisele wasn't happy about their photo, but she won't be back until next week. Trinity reminds him that she has an open contract for Under Siege.
A sit down with Rich Swan and Sami Callihan:
They reminisce about their history together of always being there for each other.
Ace Austin vs. Jason Hotch                                                                                     
RESULTS: Before the match, Brian Myers cuts a promo as he introduces The Good Hands. Jason Hotch defeats Ace Austin via pinfall after Myers hits Austin in the side without the referee realizing it.
Backstage: Steve Maclin confronts Champagne Singh and Shera.
Gia Miller interviews Jordynne Grace:
It is her last chance for a title shot at Under Siege. Grace says she wants to be the face of the division and then Alisha interrupts and says she can't fool everyone.
Trinity Fatu vs. Knockouts World Tag Team Champion KiLynn King 
Results: Trinity Fatu defeated KiLynn King via submission with Starstruck. During the match, Taylor Wilde kept trying to assist King but was ejected. After the match, Jai Vidal came out and said Gisele Shaw accepts Fatu's challenge for Under Siege. Trinity blocked a sneak attack and laid out Vidal.
Backstage: 
Maclin, Shera, and Singh attack PCO and then double chokeslams him. Maclin places concrete on PCO and strikes him with a sledgehammer.
The Coven confronts Jessicka as she's still waiting for Rosemary.
Jody Threat vs. Sierra
RESULTS: Jody Threat defeats Sierra via pinfall with F416.
Backstage:
Eddie Edwards and Alisha confront Kazarian. Edwards tells Frankie to follow his lead tonight and Frankie says he hopes this goes better than Honor No More.
Swinger and Dice are backstage with Dango. They frame Joe Hendry once again as Hendry appears. Dango gets suspicious and flat out accuses Hendry of attacking Santino. Hendry says he's moving on. Dango holds him back and gets his shirt ripped. Hendry gets laid out. Did Dango take out Santino?
Moose, Eddie Edwards & Frankie Kazarian vs. Yuya Uemura, Jonathan Gresham & Alex Shelley
RESULTS: Eddie Edawards and Frankie Kazarian who are on the same team kept bickering throughout the match. Kazarian smacked Edwards which left Alex Shelly in the ring with Eddie Edwards. Yuya Uemura, Jonathan Gresham & Alex Shelley defeats Moose, Eddie Edwards & Frankie Kazarian via pinfall with a Shell Shock on Eddie Edwards from Alex Shelly.
Next week on Impact Wrestling is Alan Angels vs. Rich Swann, plus Mike Bailey vs. Chris Sabin and more. Stay tuned with pwmania for more wrestling news, results and more!