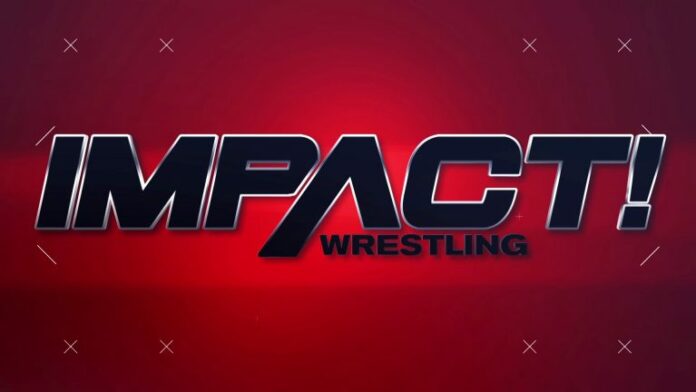 Impact Wrestling Results – September 15, 2022
Continue to refresh this page throughout the evening for the latest results.
Recap video showing how The Good Brothers vs Motor City Machine Guns match was made. We also see the attack from Honor No More from last week on IMPACT World Champion Josh Alexander.
Mascara Dorada vs "SpeedBall" Mike Bailey X Division Championship match
Mascara is the former Gran Metalik in WWE. Bailey and Dorada play a game of top this to get things started. Action is taken to the outside, with both men trading blows until Dorada hits a big dive from the ring. Bailey grounds Dorada with a leg lock and almost gets the win with a submission. Bailey hits a twisting shooting star press for a two-count. Dorada throws Bailey to the apron, attempts a baseball slide, but misses. Bailey hits a second rope moonsault. Dorada hits a huge head scissors off the middle rope for two. Bailey hits a series of kicks before hitting double knees off the turnbuckles for his eighth successful title defense.
Winner : Mike Bailey
Kenny King runs down and attacks both men after the match.
Eric Young and Deaner are seen walking out of the cabin we saw last week. They approach the yellow hooded recruits where Eric Young asks "whats my name". The recruit answers "Eric Young" which causes Deaner to attack. Another recruit is asked to step forward and asked the same question; this one answers with "the Designer". Recruits chant violence as the camera cuts out.
Mike Bailey is seen backstage and is approached by Scott D'Amore, Scott congratulates Bailey on his win tonight. D'Amore tells Bailey that his Victory Road opponent will be ROH legend Delirious. The triple threat revolver will also return at Victory Road featuring Trey Miguel, Black Taurus, Mia Yim , Frankie Kazarian , Alex Zayne , Kenny King and Laredo Kid.
Victory Road run down of matches including the 5th ever Barbwire Massacre featuring Sami Callihan vs Moose vs Steve Maclin.
Decay (Crazzy Steve and Black Taurus) vs Moose and Steve Maclin
Moose and Maclin's ability to work together in this match is questioned before the match starts due to them facing each other at Victory Road. Decay takes over early before a slight misstep allows Maclin to tag Moose. Moose and Maclin showed some signs of being able to work together. Maclin is thrown into Moose who is arguing with a fan; this allows Black Taurus to roll Maclin up for the win.
Winners : Decay
Sami Callihan interrupts Maclin and Moose shoving a match to show what he calls exhibit A. In the video, Moose is seen talking about double crossing maclin. Sami then shows exhibit B; a short video of Maclin on the phone is shown. This causes things to break down involving all three men. Sami is able to use the barbwire bat on Maclin before Maclin can escape the ring.
Recap of Taya vs Chelsea from last week is shown before we see Taya, JesSicka and Rosemary arguing about who is the problem in their group. Rosemary says its Jessicka and Jessicka says its Rosemary. Taya says she may have a solution to this.
Killer Kelly vs Alisha
Tasha Steel is at the broadcast desk, as Killer Kelly had asked last week. Kelly takes advantage early and makes sure to make eye contact with Tasha. Tasha says to Kelly not to look at her. Kelly dominates the rest of the match before locking in the Killer Klutch for the submission victory.
Winner : Killer Kelly
Tasha slides into the ring and locks eyes with Kelly. Match upcoming at Victory Road?
Joe Hendry Vignette is shown.
Josh Alexander & Rich Swann vs OGK/Honor No More. (Matt Taven and Mike Bennett) IMPACT Tag Team Title match
Video shown of Heath telling Josh Alexander that he will be there if he needs him. Josh says he appreciates it, but Swann is his partner. Taven and Bennett took advantage early. Taven takes Alexander out with an elbow before Swann can attempt to tag him in. Swann and Alexander are decorated singles competitors, but they aren't regular tag partners and it shows as OGK continues the advantage. Alexander gets the hot tag and takes the fight right to Mike Bennett. Rich Swann recovers and delivers and big moonsault onto OGK on the floor. Alexander almost hits the C4 spike but isn't able to; he keeps the advantage single-handedly until OGK cuts hit off. Eddie Edwards hits Alexander with a kendo stick while Maria distracts the ref. Heath hits the ring to help Alexander and Swann, but ends up costing them the match. OGK wins via DQ.
Winners : OGK/Honor No More
Jordynne Grace is shown backstage looking at her wall, which is still covered in the pictures and message from Slamovich. Johnny Swinnger interrupts with Ziggy Dice. Ziggy says he has something for Jordynne, Jordynne opens a black envelope to reveal that her opponent for Victory Road is Max the Impaler.
Heath apologies to Swann and Alexander for the DQ. Heath says he had to do something once Eddie Edwards got involved. Scott D'Amore comes in talking about how Honor No More is out of control. He talks about how they are a well-oiled machine and that next week Honor No More will face Josh Alexander, Rich Swann and Heath at Victory Road.
Mickie James vs Hyan
Mickie James easily beats the Reality of Wrestling graduate.
Winner: Mickie James
Gisele Shaw interrupts Mickies after match celebration. Shaw says that Mickies time is up. Shaw challenges for a match at Victory Road.
Vincent asks PCO if he likes to be hurt before taking a hood off of his head. Vincent reminds PCO that they are Honor No More while weaving a weird tale about carnivales and helping those who may be hurt.
Brian Myers talks about achieving a lot at a young age in wrestling. Says that Bhupinder Gujjar is on a similar path, but that path must go through him and their upcoming ladder match.
Victory Road taking place on September 23rd is highlighted along with the matches scheduled to take place.
Barbed Wire Massacre – Sami Callihan vs Steve Maclin vs Moose
Pick Your Poison – Jordynne Grace vs Max The Impaler with Father James Mitchell (Grace must win to face Masa Slamovich at BOUND FOR GLORY)
Honor No More (Edwards, Taven and Bennett) vs Rich Swann, Heath and Josh Alexander
Mike Bailey vs Delirious for the X Division Title
Triple Threat Revoler featuring Trey Miguel, Black Taurus, Mia Yim , Frankie Kazarian , Alex Zayne , Kenny King and Laredo Kid. Winner gets an X Division title shot at BOUND FOR GLORY.
Motor City Machine Guns vs The Good Brothers
Motor City was voted the most impactful team in IMPACT Wrestling history during their 20th anniversary celebration earlier this year. The Good Brothers enter the arena and the magnitude of this match is laid out. The opening minutes are spent with both teams feeling each other out, trying to figure out what their plans will be. Aussie Open which debuted last week, wants to face the winners of this match. The Good Brothers use their size to control the Machine Guns. Chris Sabin makes a big comeback and gets a two-count after a huge tope rope cross body on Karl Anderson. Alex Shelley is able to keep Anderson in the ring after a big dragon screw leg whip; he continued to work on the injured knees with a figure four leg lock. Chris Sabin gets the tag and the guns keep the focus on the legs. Sabin shows a bit more fire and furious nature on Karl, thanks to his partners influence. Good Brother attempts Magic Killer but isn't able to hit it. Action spills outside where the Machine Guns take over once again. Motor City is able to hit the Skull & Bones for the win.
Winners : Motor City Machine Guns
Crowd chants "Both these teams", Machine Guns offer their hands and the Good Brothers offer a Too Sweet which is accepted. Both teams hug as the camera goes to black.