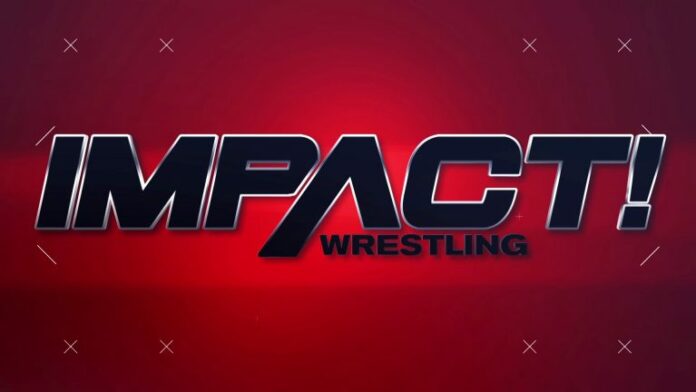 Impact Wrestling Results – September 8, 2022
Matches for tonight.
Heath Miller vs. Eddie Edwards.
The debut of Aussie Open vs. Ace Austin & Chris Bey.
Chelsea Green vs. Taya Valkyrie.
Impact Wrestling Digital Media Champion Brian Myers vs. Bhupinder Gujjar.
Mickie James vs. Raychell Rose.
Kenny King vs. the debuting Yuyua Uemura.
A video package recapping the 9/1/2022 episode of IMPACT Wrestling starts the show. Tom Hannifan & Matt Rehwoldt welcomed the audience to the broadcast before quickly transitioning into the opening match.
Aussie Open (Kyle Fletcher & Mark Davis) vs. Bullet Club (Ace Austin & Chris Bey)
Tom Hannifan & Matt Rehwoldt give a history of the Aussie Open. They talk about what makes Aussie Open one of the best tag teams in the world. Ace Austin finds himself in a 2-on-1 situation early on. They keep Austin in the ring for a majority of the match with frequent tags. Chris Bey gets the hot tag and takes control of the match quickly. Aussie open takes over after a failed attempt by Bullet Club to win the match. Aussie open hits their finisher, Coriolis for the victory.
Aussie Open def. Bullet Club (Ace Austin & Chris Bey) 
They show a video package showing BOUND FOR GLORY.
HONOR NO MORE talk about their Tag Team Title win from last week. Kenny King says he should be X DIVISION champion right now, but that should change soon enough. Eddie Edwards rallies his troops and talks about how they now have momentum and that Josh Alexander should see that their side is the one to be on.
The Good Brothers are backstage and Gia asks about how they are feeling after losing their IMPACT Tag Titles last week to OGK of Honor No More. Good Brothers aren't happy about it, but before they can explain, the Motor City Machine Guns interrupt. Chris Sabin talks about how in 2 years these teams have yet to face one another. Possible dream match for Bound For Glory!!!
Mickie James vs. Raychell Rose
Mickie starts what could be her last run. Matt Rehwoldt explains how important each match is for Mickie to win during her "LAST RODEO". Mickie dominates rose in a quick match.
Mickie James def. Raychell Rose.
Mia Yim and Scott D'Amore are talking backstage. Scott mentions watching Mia's body of work on IMPACT Plus. Kenny King shows up and tells Mia to leave, as he has something he wants to talk to Scott about. King says he should be a 3 time X Division champion right now. Scott tells him that next week he has an announcement about the title. Scott then tells King that he has a match against Yuyua Uemura tonight and it's NEXT!!
Gia talks to Steve Maclin backstage, saying that a fool would go into a Barbed Wire Massacre Match without a strategy, but denies he has an alliance with Moose. Gia asked why he and Moose would face Decay on the next week on IMPACT, but Maclin said that Moose maybe thought about it.
Kenny King vs.  Yuyua Uemura
Uemura and King locked up at the start of the match, with King landing a waist hold takedown on Uemura before taunting him on the mat. Yuya placed King in a wrist lock, but King spun it into a headlock. They exchanged two stereo shoulder tackles between the two before King kicked Uemura in the midsection. King was placed in a headlock by Uemura, but the hold was broken before King was shoulder tackled. Before putting Uemura in a headlock, King applied a drop toehold to Yuya. Uemura broke the hold by leaning into the ropes before the two went for a Greco-Roman lock-up, but King broke the lock-up by kicking Uemura in the stomach. King struck Uemura with a chop. Uemura delivered a rushing and forearm strike.King hit a snap-dragon suplex on Uemura before unleashing a Liger Bomb for a near fall. Yuya was thrown out of the ring by King. King slammed Yuya's head against the stairs, but Mia Yim confronted King to divert King's attention. When King and Yuya returned to the ring, King attempted a rope-assisted pin, but Yim broke it by pushing King's legs. King tried to free Yim from the hair, but Yim hit King with a forearm in return. Yuya capitalized on this by hitting King with a top rope cross body for the pinfall victory.
Yuyua Uemura def. Kenny King
– Moose & Steve Maclin think they have Sami Callihan figured out, but the Death Machine will have them exactly where he wants them before Barbed Wire Massacre at Victory Road. Thumbs up! Thumbs down!
– Deaner is looking for Eric Young and finds him in a cabin. He's asked if he's sure it's what he wants. What is the essence of design? Violence. Recruits in yellow hoodies yelling violence join them. Is Violent By Design expanding their ranks? Who were the recruits?
Chelsea Green vs. Taya Valkyrie
Taya leaned Green into the corner as they locked up. Taya kicked Green before delivering a running cross-body for a near-fall. Taya hit an Irish Whip/ Uppercut combo on Green before hitting a hip attack on Green in the corner, followed by a Meteora for a near fall. Green jumped onto the apron and booted Taya in the head before tossing her out of the ring. Green Taya's leg for a pin but only scored a near fall. Green slammed Taya in the corner before laying in elbow blows on Taya for a near fall. Green caused Taya to split by swinging Taya's leg, allowing Green to kick. Taya's head just before doing a back stretch on Taya. Taya broke the hold, but Green immediately applied the Tijeras and slammed Taya's head against the bottom turnbuckle to nearly send her to the floor. Before delivering a lariat to Green, Taya kicked Green in the stomach. Taya nearly fell to Green with a Blue Thunder Bomb. Taya came dangerously close to falling again as Green kicked his head off the ground and then smacked him with a pump kick. Green attempted to use the Killswitch, but Valkyrie broke the hold and nearly knocked Green to the ground with a curb stomp. Taya struck Green with a low forearm strike, but Purrazzo tripped Taya. Rosemary attacked Purrazzo, but Taya rolled up Green and nearly win. Green pushed Taya onto Jessikah before hitting the Unprettier for the pinfall win.
Chelsea Green def. Taya Valkyrie.
– Gia talks to IMPACT Knockouts Champion Jordynne Grace backstage, with Grace saying that the reason she gave Slamovich a death warrant was to get on Masha Slamovich's head. Grace said that she will not allow Masha to get on her head. Grace then sees her locker room with the phrase "Masha is Gonna Kill You" plastered on her locker room.
– Vincent and PCO, with Vincent saying that his voice and PCO's voice are in unison and that their voices belong to Honor No More. Vincent said that they were Honor No More before putting a hood on PCO.
Impact Wrestling Digital Media Champion Brian Myers vs. Bhupinder Gujjar
Gujjar landed a double leg takedown on Myers after the two pushed each other. Gujjar hit Myers with an Irish Whip before a leg trip, knee drop, and sidekick for a near fall. Gujjar hit a snap suplex on Myers before climbing to the middle rope, but Myers rolled out of the ring. Gujjar tried to pull Myers into the ring, but Myers slammed Gujjar's head into the ring post. Myers returned to the ring and stomped Gujjar before securing a headlock on him. Gujjar broke the grip, but Myers retaliated with an abdomen kick. Gujjar struck Myers with a sling blade. Gujjar landed a punch on Myers, followed by a lariat and a back elbow. A spinning abdominal kick, a pump kick to the side of the head, a ripcord knee strike, and a Samoan Drop on Myers resulted in a near fall. Gujjar hit a rope-assisted enziguri on Myers before connecting with a Superkick for a near fall. Myers hit Gujjar with a Pele Kick before hitting him with an Implant DDT for a near fall. Myers grabs his championship and gets into the ring in frustration. Gujjar accidentally smacked Myers in the head with the belt, giving Myers the win and retaining the title. Gujjar snatched the championship after the match and left with it.
Brian Myers (via DQ)
Gail Kim addressed Tasha Steelz and Savannah Evans, telling them that Killer Kelly wants to join the broadcast team for her match against Alisha. Steelz was perplexed and questioned why she wanted her on the broadcast team. Kim replies that Kelly enjoys it when people watch. Steelz, even more confused, replied, "What kind of S&M is that?"
-Backstage, Myers and Gujjar argued before Scott D'Amore pulled the belt from Gujjar's grip. D'Amore informed them that if they win the Digital Championship in a ladder match in two weeks, then the winner will be the Digital Championship.
Eddie Edwards vs. Heath
Heath's path of vengeance continues as he goes one-on-one with the leader of Honor No More, Eddie Edwards! The bell rings and Edwards jumpstarts the match by attacking Heath while he's taking his shirt off. Heath quickly turns the tide, forcing Edwards to retreat to the floor. Edwards delivers a thumb to the eye, then takes Heath off his feet with a running clothesline. Heath plants Edwards face-first into the mat and sends him over the top rope to the floor. Edwards is in total control as he starts to play mind games. Heath looks for an opening to build momentum but Edwards shuts him down with a clothesline. Both men are down following a double crossbody in the middle of the ring. Heath connects with the Wake Up Call on Edwards when Mike Bennett hits the ring gets a Wake Up Call of his own. The referee is distracted by Bennett, allowing Edwards to go low on Heath. Edwards capitalizes with the Boston Knee Party to win!
Eddie Edwards def Heath
After the match, Eddie Edwards calls out IMPACT World Champion Josh Alexander for his answer on whether or not he's going to join Honor No More. Edwards says that despite them being opponents at Bound For Glory, they can fight alongside one another in the war against the professional wrestling industry. Edwards asks him once again which side he's going to choose. Alexander says that his side is whichever is across from Edwards! Mike Bennett tries to blindside Alexander but the champ sees him coming. Alexander and Edwards exchange shots when Kenny King gets involved. Alexander is about to fall victim to the numbers game when Rich Swann evens the odds. Taven is out next, shifting the momentum in Honor No More's favor once again. Alexander is on the receiving end of a 4-on-1 beatdown as Edwards lays him out with the Boston Knee Party. Edwards stands over Alexander with the IMPACT World Title in his grasp and tells him that he chose the wrong side.
IMPACT! goes off the air.