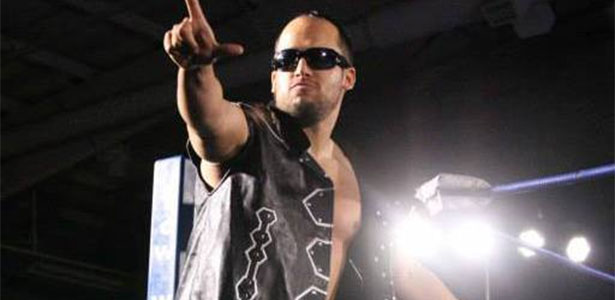 NWA Mountain Empire Champion and Traditional Championship Wrestling star, "The Wrestling Extraordinaire" Sigmon, recently took some time to take part in a Q&A exclusively with PWMania.com. Sigmon is best known for his time in TCW and several promotions within the NWA. He spoke on a number of topics from starting with TCW, his heel persona, being a certified personal trainer, gives advice to newcomers entering wrestling world and more. Below is PWMania's exclusive interview:
First of all thank you for taking the time to sit down with PWMania.com. How did you get on to TCW's radar?
I have been with TCW for over 2 years now. I got an email from them after they had watched a match of mine against Chase Owens for NWA Smoky Mountain. I was invited to come down and do a few shows, and have been with them ever since.
Where did your heel persona come from and how do you come up with ideas?
My wrestling persona continues to develop every single day. I am constantly adding or removing, and it is a lot of trial and error. The Winner/Loser thing is great, because it is simple and can connect with anybody. Matt Riviera gets a lot of credit for the direction of what I do.
You wrestle a very grounded, logical style, what made you pick that style over a flashier method of performing?
I am in the wrestling business for what is hopefully a very long time. When I first started out, it tried all sorts of things that I thought were cool, but learned very quickly that to stay in this long term (especially at the rate of doing 3 shows or more a week), you have to be smart about how you treat your body. There is a time and place for everything; you just have to know when and where. Making people get into the matches and get emotion from them is what I focus on.
You're a certified personal trainer and you have great physical conditioning, in your time in the gym, what mistakes have you seen people make in the gym that keep them from getting the results that they're looking for?
It's not necessarily what they do wrong in the gym, most of it is what they do the rest of the time. Diet is a major factor in results. I am constantly working to push myself to the next level. It can be hard when you are constantly on the road to eat right all of the time, but you just have to find a way to make it work.
There are rumblings of the UWN (United Wrestling Network), what you think of the concept, especially since it's likely that you could become a major participant in it?
I like the concept. Anything that can help the wrestling business and help guys like me get more work is a good thing. I don't know a whole lot about it yet, but time will tell.
Who are some of the best names in the industry of wrestling that the unfamiliar should take the time to discover?
I would highly encourage everyone to check out Jason Kincaid, Chase Owens, and Elliott Russell. They are all different in style, but all are solid guys to have in a promotion. All 3 will be household names someday (in my opinion).
What advice would you like to give any newcomers to the wrestling world?
Be ready for a long, hard battle. It is a cut throat business that has just as many down sides as up sides. Be sure to have a backup plan and there is no guarantee of success. Study the history of the business, and prepare your body!
WORD ASSOCIATION:
Vordell Walker – Toughest Wrestler Today
Tommy Lee Jones – Agent K
Col. Tom Parker (both of them) – Winner/Loser (you decide which one!)
The creator of "The West Wing" – I'm more of a "24" guy
John Cena – Best Today
Donald Trump – Money
Steven Spielberg – Animaniacs
The New York Knicks – Don't watch NBA
Thanks to Sigmon for his time, you can seek out him on Facebook, Twitter and his official website.