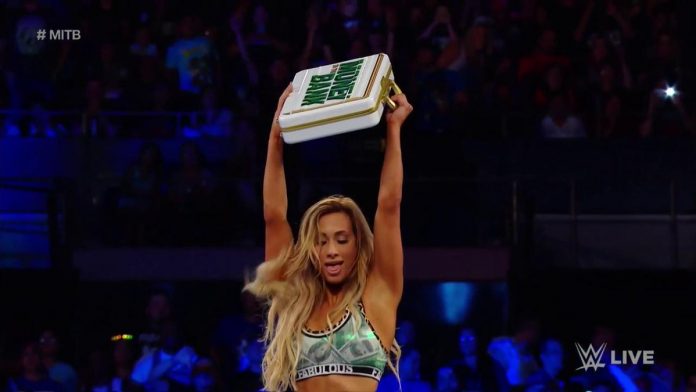 – Above is a Total Bellas preview clip for this week with Daniel Bryan taking Brie Bella to a local landfill so they can see what diapers really do to the environment.
– WWE stock was up 1.46% today, closing at $21.88 per share. Today's high was $21.94 and the low was $21.53.
– The WWE RAW social media ratings and TV viewership will be delayed this week due to Hurricane Irma closing the Nielsen data center in Tampa, Florida. We will post both numbers as soon as they are available, which looks like it will be early Wednesday.
– Carmella received some props on Twitter after shutting down a fan who tweeted about her having no in-ring skills to compliment her mic skills. You can see the exchange below:
@CarmellaWWE no offense but u have Mic skills but no in-ring skills to compliment it. Boggles my mind as to why and how you're Ms. MITB.

— Manu Sharma (@MSharma665) September 12, 2017
Not offended babe. I don't listen to little internet trolls like you anyway. Hope you have a fabulous night ? https://t.co/Suvu6fYMem

— MS Money in the BANK (@CarmellaWWE) September 12, 2017