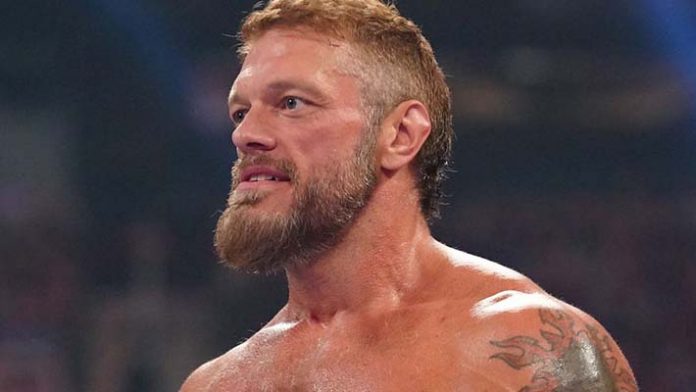 Next weekend, All Elite Wrestling will present All In on pay-per-view in front of a record-setting crowd of more than 80,000 fans at Wembley Stadium, the same venue that famously hosted Bret Hart/British Bulldog over thirty years ago. It's a major accomplishment and the success that the company had for its first trip to England is undeniable. I have to be honest, as I wrote at the time, when the UK stadium show was first announced, I was doubtful that Tony Khan could draw 80,000 fans, but I'm happy to be wrong about it, as the ticket sales give an indication of what AEW can accomplish as a brand, which is better for the entire sports entertainment industry.
While All In gives an indication of what AEW could be, it's not exactly proof of what it is.
The organization is a week away from its biggest show in its rather brief history. but a cloud of negativity looms over the promotion. The narrative within AEW over the past week was again the dissension behind the scenes, which is completely counterproductive. Yes, the tickets are sold and Wembley is already a financial success, but this is still a key event for All Elite, as far as its perception and potential for the future. As mentioned, England is fresh territory for the group, and Tony maximized the ability to draw on the novelty of the chance to see AEW live, which was a very smart business decision. It's not just a pay-per-view, it's a chance for those in the building to be a part of history with the attendance record.
The execution of the card will determine if this is a one-off or a step to a new level for the company.
As we saw on Dynamite this past week, much of the booking to set up the card was shoehorned into one episode instead of built over the course of several weeks. Sure, this week's television could be used to try to hype the matches, but at this point, the card is scheduled and will mostly have to stand on its own, another edition of Dynamite, especially given the lack of extended build prior to this, isn't going to be a determining factor into the pay-per-view buys.
I know some will think this is too critical, but generally speaking, the build up or lack thereof was completely subpar. This is a rather common theme for AEW PPVs, the hype ahead of an event is rather lukewarm and then the in-ring action usually delivers on the actual broadcast. If I had to pinpoint a specific reason for this, it's that, despite winning "Booker of the Year" from The Wrestling Observer, Tony Khan is more of a matchmaker than an actual wrestling booker. He can put names on paper for the matches he wants to see in the ring, which is what he did when he booked E-feds online, and sometimes that yields solid results, but more often than not the slapstick booking of All Elite television is the difference between booking in theory as opposed to booking in application to the product.
Truthfully, outside of the tag title match and Stadium Stampede, nothing looks to be "must see" on the All In card. Instead, it appears to be as many multi-person matches as possible to jam as many names as possible onto the show in an attempt to substitute for compelling booking that would've made key matches important.
The four-way match for the Women's title falls into that category, as it puts more names on the card, but are those performers booked in a scenario that will allow them to have the best match possible? Initially, many expected the Will Ospreay/Kenny Omega rubber match to take place at Wembley, given the rave reviews the first two bouts received and the setting of a stadium could add to the atmosphere. Instead, there was a flimsy reason for why Ospreay is involved with the Chris Jericho/Don Callis feud. Don't get me wrong, Callis is pure entertainment and was a hidden gem in the wrestling business for years so it's great to see him get regular TV time, but quite frankly, there's better use of Ospreay than a late addition to Callis/Jericho for such a major show. Jericho is an absolute legend and is savvy enough as an in-ring worker to make everything he does count, but at 52, is Ospreay the best opponent for him? Along the same lines, Omega is booked in a six man tag with not much at stake. Plus, Kota Ibushi added to the contest didn't really accomplish anything because of his subpar performance from Blood and Guts last month. Ibushi is an incredible athlete, but after two years on the sidelines from a shoulder injury, he looked like he gained weight and didn't have nearly the mobility he had prior so there was also better use for Omega on this card, too.

AR Fox went from wrestling on Youtube to booked against Sting in the span of just a few weeks. That's not a jab against Fox, but rather his presentation. He doesn't have the status to be seen as someone that is on a level to be in the ring with Sting. CM Punk vs. Samoa Joe would've been a mega match for Wembley if it wasn't already booked on Collision less than two months ago. When you take into account their length history, the first match they have in AEW is when you can use the background for the extra spotlight. Now, it's just a retread from a TV match. I've already written extensively about how foolish I think the Adam Cole/MJF storyline is so without being repetitive, I don't see the angle as something that justifies the main event of a stadium show. Adam Cole looks like a dork for trusting the heel, and MJF looks like a yuppie instead of dangerous. That's not to take anything away from the top notch talent they both have in the ring.

Despite all that, All In should sell well on pay-per-view, mostly because viewers will want to see the visual of 80,000 fans at an AEW event and the crowd reaction. The big problem with this is that Tony Khan expects fans to pay another $50 for All Out on pay-per-view just a week later, which means that the company would theoretically have one week to sell another PPV to the audience.
I must say, I think that putting two pay-per-views on the schedule within the span of a week is foolish. You can't realistically expect fans to spend $100 on pro wrestling shows in such a short time frame, especially in the modern era. I don't think the company will be able draw comparable numbers for both shows, which has more to do with the economics than the quality. Make no mistake, despite the subpar build, I think All In will still deliver an event that will garner positive feedback. It's just difficult to expect fans to spend that type of money, specifically in the current economy.
If there's a way for AEW to get fans to buy both shows, they will need something major to bridge between both events. The rumor mill claims that Edge might ink a deal with Tony Khan and if that's the case, he might be the answer for the organization. Edge's WWE contract expired this past Friday so he's a free agent without a non-compete clause. He can make a surprise appearance at Wembley and announce a match for All Out. Again, Wembley is going to sell on pay-per-view because of the historic circumstances, but All Out will need something that will give the fans a reason to spend another $50 a week later. Granted, Edge is near the conclusion of his in-ring career, but there are some key matches that could draw big for AEW. Edge vs. Kenny Omega, Adam Page, and Christian are all options for the company. It's rare that the timing of a contract expiring allows for a star to jump ship right before a major event so it would be wise for Tony Khan to make Edge a hefty offer to sign for a limited number of matches. If Khan was worried about a budget for talent, there wouldn't be two or three dozen wrestlers on the roster that get seen less often than they would be if they were in the witness protection program. It works out well for Edge, too as it gives him the chance to land a massive contract in the latter stages of his career.

Some might scoff at the notion that a nearly 50-year-old WWE star is the answer for AEW, but if Tony Khan is going to prove that this is more than a vanity project then All Elite will have to deliver some major league stuff for these two events. If the organization can be successful with both pay-per-views, it gives an indication that the promotion can still continue to expand its audience. If either event falls flat, it might prove that All Elite has a ceiling or is more of a niche product than a mainstream company.
What do you think? Share your thoughts, opinions, feedback, and anything else that was raised on Twitter @PWMania and Facebook.com/PWMania.
Until next week
-Jim LaMotta
E mail drwrestlingallpro@yahoo.com | You can follow me on Instagram, Facebook, & Threads @jimlamotta89