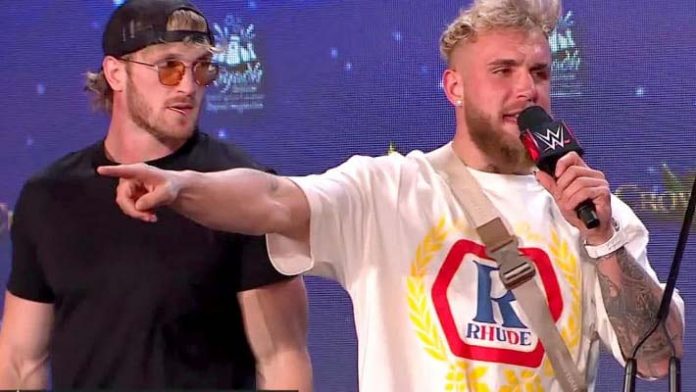 The Paul Brothers have no filter.
They put this open way of public speaking on display again when discussing the Logan Paul vs. Seth "Freakin'" Rollins match at this year's WrestleMania Goes Hollywood two-night premium live event on the former's "IMPAULSIVE" podcast.
Featured below is an excerpt from the episode where Jake Paul and Logan Paul have a frank discussion about the aforementioned WWE veteran.
Jake Paul: Who is Seth Rollins?

Logan Paul: That's the question that I was asking.

Jake: He sounds like a f*cking b*tch.

Logan: He actually said some not so nice things about your loss (to Tommy Fury). I didn't know who he was until I got into wrestling. Apparently, he's pretty big in the wrestling world.

Jake: Not that big. I'll beat the f*ck out of him.

Logan: I know who he is now. He's very good at what he does. Very good at what he does. He's probably top three in the business right now. For that reason, it'd be an honor to take him out at WrestleMania. I'm really happy with this match-up.

Logan: I think he's liked because of how good he is at being the villain kind of conniving, funky energy. He has Joker energy.

Jake: Hard to be afraid of a guy named Seth.
Check out the complete episode of the "IMPAULSIVE" podcast featuring Logan Paul and Jake Paul via the YouTube player embedded below. H/T to Fightful.com for transcribing the above quotes.