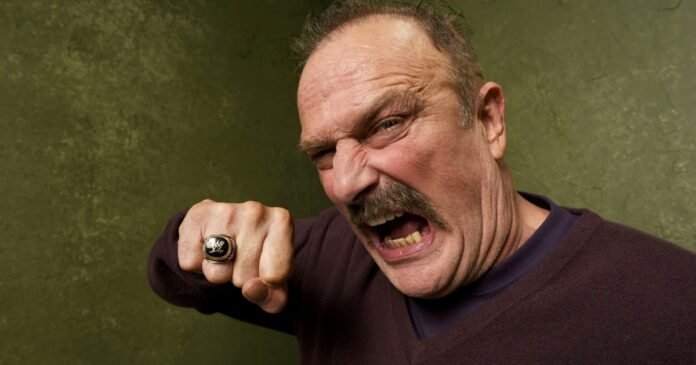 – Cheryl Roberts, the ex-wife of Jake "The Snake" Roberts, is dealing with some health issues. The WWE Hall of Famer sent out a tweet on Thursday asking for prayers.
I am so bleSSED. Want to ask for prayers for ex wife Cheryl who is dealing with health issues.

— JakeSnakeDDT (@JakeSnakeDDT) March 2, 2018
Jake did not offer details on Cheryl's condition.
Back in 1988, "Ravishing" Rick Rude would often select a female fan from the audience for a post-match kiss. On the April 23, 1988, episode of WWF Superstars of Wrestling, Rude chose Cheryl, who refused to participate. After Cheryl revealed Jake "The Snake" Roberts as her husband, Rude began insulting her. Cheryl then slapped Rude, angering him before Roberts arrived to defend his wife. Roberts and Rude engaged in a personal feud that lasted several months and was exacerbated each time Rude began wore tights emblazoned with Cheryl's likeness. This would sometimes result in Roberts ripping Rude's tights off.
During the feud, Cheryl would often accompany Roberts to ringside for his matches against Rude. Once the feud ended, Cheryl disappeared from WWF television. According to WWE's 2005 DVD on Roberts, after his 1997 firing from the company, Cheryl filed for divorce.
– Former WWE Superstar Rikishi was backstage visiting friends and family at Tuesday's SmackDown LIVE at the STAPLES Center in Los Angeles, California.
– Former WWE Superstar Darren Young announced on Twitter that he is accepting bookings for wrestling appearances, autograph signings, wrestling clinics and speaking engagements.
To BOOK ME at your next event contact: Info@burkemanagementfirm.com #blockthehate #nodaysoff pic.twitter.com/vojqn3n6RY

— nodaysoff fred rosser (@realfredrosser) February 26, 2018