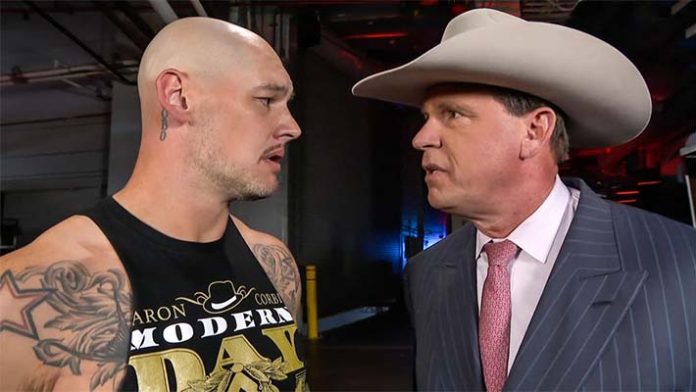 JBL is not happy with Baron Corbin's losing streak, as seen in the video below.
JBL told Corbin that he's done with him after another loss on WWE Monday Night Raw last night. He went even further, saying, "There ain't no we. I headlined WrestleMania's. I sold out arenas all over the world. I was must-watch television. You are channel-changing television…"
He went on, "I don't give a damn about you. I give a damn about the fact that my Hall of Fame legacy, my championship-laden career, has lost all credibility because of you."
JBL also referred to him as a clown who has no place near him. Corbin promised to improve, but JBL said he couldn't "polish a turd."
Corbin started strong after being repackaged with JBL last year, but he has been losing matches consistently since December to names like Johnny Gargano, Bobby Lashley, Dolph Ziggler, and, most recently, Dexter Lumis. It's unclear what Corbin's next step will be, but it appears that whatever comes next for him will be without JBL.