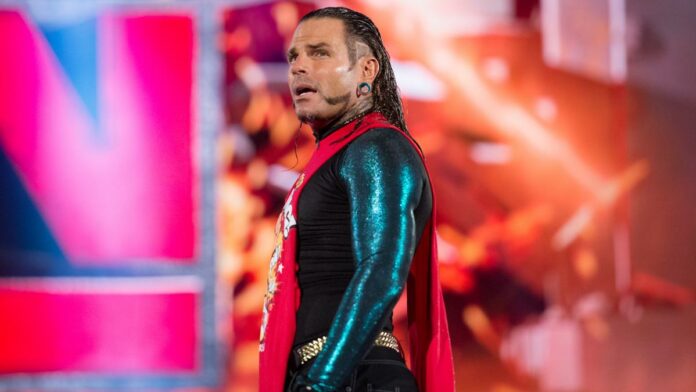 During a recent interview with the Canton Repository, Jeff Hardy explained why he hasn't been doing the Swanton Bomb as much. Here is what Jeff said:
"Lately, my lower back has really been bothering me to the point where I haven't been doing the Swanton as much in the live events just to protect it. I think looking forward I'm gonna have to be more like that, because nothing lasts forever. I've been real lucky, and naturally on TV I always want to go all out, but in the live events, I might have to hold back a little.
I'm glad my face paint has come back. That's always fun for people to see, because it's original and unique each and every night, and I love doing that. Growing up I was a huge fan of Ultimate Warrior and Sting, and I wanted to be a little bit of both of them."
Hardy is slated to make his next title defense as United States Champion against Shinsuke Nakamura at this Sunday's Extreme Rules pay-per-view event.