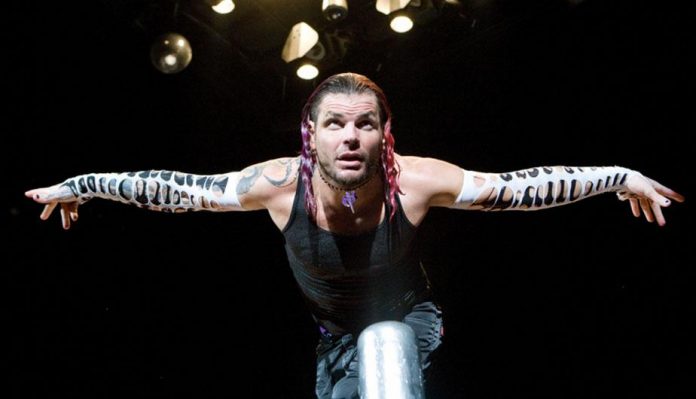 The following was sent to us:
JEFF HARDY ADDS NEW MUSICAL PERFORMANCES TO 2018 TOUR SCHEDULE

Nashville, TN – January 9, 2018 – Legendary professional wrestler and singer/songwriter Jeff Hardy has added several upcoming musical performances in North Carolina and South Carolina to his 2018 tour schedule. For more information, ticket links and VIP meet & greet opportunities, click HERE!

1/18/18 – Amici's Pizza Bar & Grill, Concord, NC (special acoustic performance)
1/19/18 – The Reel Cafe, Wilmington, NC (special acoustic performance)
2/2/18 – 507 Live (Formerly Live Wire), Florence, SC
2/3/18 – The Vault, Hickory, NC

After already achieving great success as a professional wrestler, Hardy released his first solo project in 2016, a six song EP entitled "Spawn of Me," that was dedicated to his daughters. That same year, he also launched his online web store, which features an art gallery with his original paintings. In 2017, Hardy released his latest album, "Precession of the Equinoxes."

Hardy continues to use his natural adrenaline rush to follow his heart in both his career and personal life. "My family, pro wrestling, motocross, music and painting are a part of my human anatomy. They are just as important as my organs. I need them to live!"

For more information, including upcoming tour dates, visit JeffHardyBrand.com and engage with Jeff Hardy on Instagram and Twitter.