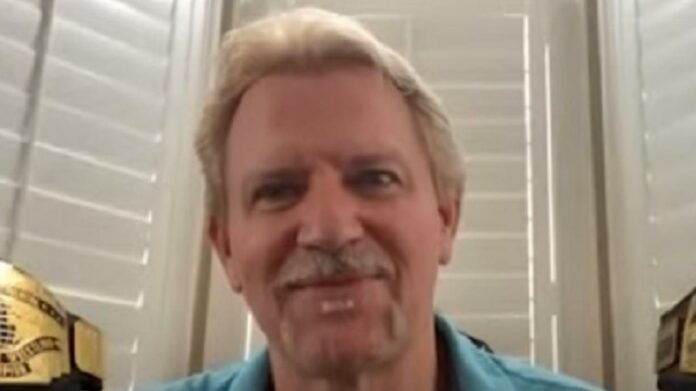 Don West almost hooked up with Jeff Jarrett on a business level prior to his passing.
During the latest installment of the "My World" podcast, Jarrett revealed he had talks with the former IMPACT Wrestling commentator about helping to sell GFW merchandise.
"Before his passing, me and Don West had a couple of different conversations," Jarrett said. "He literally was like, 'Dude, are you kidding me?' He said, 'You think you can find some action shots? All your current stuff? That's kind of part of your history. It's kind of this and that.' He goes, 'Yeah, we can bundle this. How many shirts do you really have?' I said, 'Don, maybe four or five. It's very limited.' He said, 'I can get on camera…' I said everything I own, of GFW merch, that you can get in one camera shot.' He said, 'Well, then there you go. That is the limited amount,' but he said we can package up a couple different things."
Jarrett continued, "At the time, the action figure that came out…Don went into this whole shtick that we could, kind of the baseball, have some surprises. Anyway, look, there's half a box of brown bag stuff. Anyway, Conrad, you're going to give me your best Don West thinking cap, and we'll figure it out."
Check out the complete episode of the "My World" podcast by visiting Apple.com. H/T to Fightful.com for transcribing the above quotes.