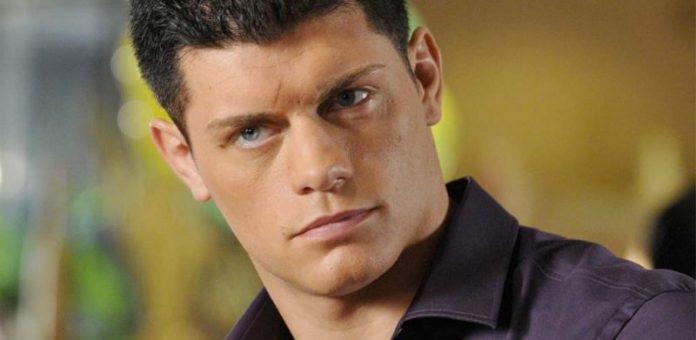 – This Friday, Northeast Wrestling will be holding an event at Wahconah Park in Pittsfield, MA. Chris Jericho and Jerry Lawler are scheduled for a meet and greet with several other wrestlers before the event. The lineup for the event is below:
* Cody Rhodes vs. Jerry Lawler
* Rey Mysterio vs. Flip Gordon
* Northeast Wrestling Tag Team Title Triple Threat Match: The No vs. Adrenaline Rush vs. Foxx Vinyer & Shane Alden
* Brad Hollister & Wrecking Ball Legursky vs. The Kingdom
* Deonna Pureza vs. Karen Q
* Robbie E vs. Jake Manning
* Triple Threat Match: Caleb Konley vs. Brian Anthony vs. JT Dunn
– The Midnight Marvels, a local Las Vegas wrestling tag team, had their ring gear being stolen from one of the member's car before Sunday's Cen-Cal Pro Wrestling event. The gear included $1,500 in custom-embroidered wrestling gear and attire, which was the duo's distinctive superhero-themed outfits recognizable to their fans. The promoter of the Fresno show offered to provide the two men with spare ring gear, but Dantonio said they instead decided "to go home and figure everything out."
"We wanted them here, and we missed them," Cen-Cal Pro Wrestling board member Dennis Balsamo told the San Luis Tribune. "We've used them for a couple of shows; they're always very entertaining."
Fans contributed to the Marvel's GoFundMe page and raised over $740 contributing to the $1500 goal which would help them receive new gear. Among those listed as a donor on the GoFundMe was former WWE wrestler Sinn Bodhi, who performed at the same Cen-Cal Pro Wrestling event in SLO at which the Marvels were scheduled.
– Nasty Boys member, Brian Knobbs recently spoke to the "Sitting Ringside" podcast with David Penzer on his attempt to launch his own wrestling company, XWF.
"Well, there was no real place to wrestle anymore. A lot of the guys were actually personal friends of mine. I came up with a Brainiac idea to get everyone in the wrestling business who got along to create a family atmosphere and go out there and do what we knew how to do best; which is professional wrestling. We'd get all the top talent that Vince let go to start our own league. We started out with me, Greg the "Hammer" Valentine, we even had the "Macho Man" involved at the start. There was a guy by the name of Kevin Harrington (Shark Tank TV Show) who was a very intelligent man who had connections. Kevin Harrington ended up hooking us up with Walter Frank; who was very interested in investing in a wrestling company. We then created the name XWF."
"We had guys like Bobby "The Brain" Heenan, Tony Schiavone, Rowdy Piper, The Road Warriors, Mr. Perfect, I mean you name it, they were there. It was a fantastic atmosphere, I've never done this in my life, I knew the wrestling business, so I figured, lets at least have a place where people can turn the channel if they don't want to watch the WWF. That was main premise of getting it done. Macho Man didn't like the way the plan was going, so he ended up coming up to me and said "Knobbs, I don't think this for me". I thanked him, wished him the best and told him "whatever you think, but thank you for your input". Macho Man said: "I'm just going down a different road" and I said "no problem!" I said, "If we can get this thing going maybe you can come back again"!