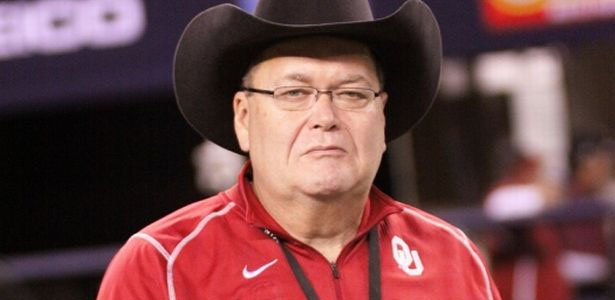 WWE Hall of Famer Jim Ross is back with a new blog on JRsBarBQ.com. Here are the highlights from his latest entry:
His New Podcast: This Wednesday is the long awaited debut of my new podcast, The Ross Report, with special guest @steveaustinBSR. We cover lots of ground in this one and I hope that you will download it for FREE at podcastone.com or via ITunes. A new show will drop every Wednesday. These shows are PG13 and suitable for fans of all ages.
Tonight's WWE Raw: WWE really needs to hit a home run on RAW this week to build some much needed momentum for the Elimination Chamber. During a three hour RAW broadcast there is SO much info disseminated that it's challenging for any viewer of the three hour broadcast to leave the show at signoff and remember every thing that has been thrown at them. 15 commercial breaks doesn't help matters but that's simply the way it is and is not WWE's fault. One suggestion would be to provide their info/news while doing their announcer on cameras (King would love that) and with more through use of graphics. If one 'sees' the info while 'hearing' the same it is more likely to be remembered. To over sell during a match can create a disconnect. Certainly the point has been made in recent weeks that Orton, WWE World Heavyweight Champion is beatable and Mr. RKO surviving the Elimination Chamber is unlikely. Or is it?
CM Punk: Many have asked but I'm unaware of any new, @CMPunk news. I'm still hopeful that a mutually agreed upon resolution can be worked out sooner than later. I'd love to see Punk steal the show at WM30 and then chill for as long as it takes to get him back on WWE TV in a win-win scenario. If Punk wanted to take off until WM31, simply plan for it. The guy is too talented, has had a tremendous amount of TV time, etc invested in him and the roster is too thin to not see Punk back at some point.
I know if I ever do a show in Chicago I'd LOVE for CM Punk to be my special guest/MC and grill me with questions. Maybe we could take in a Cubs game and eat at Lisa Varon's Squared Circle eatery while in the Windy City.
As I've said Punk is a favorite of mine and I'd have loved to see him back in the day as one of Cowboy Bill Watts bookers. Still of the mindset that the upcoming RAW in Chicago should be a fun show to watch for viewers as the rowdy, live audience generally always enhances a broadcast and more often than not in a positive way. It's merely a matter of being able to call audibles and being honest with the viewers. I truly believe that a large part of life is about turning negatives into positives.
WWE Scouting Talent: Gerald Brisco is in Columbus, Ohio scouting for WWE at a major amateur wrestling event. Gerald and I are attending the NCAA Division 1 Nationals in OKC in March….GB as a WWE scout and me as a fan. BTW it was in Columbus, Ohio that I was 'grilled as in BBQ'ed' by Kane AND had a cinder block busted over my head in another losing effort to Eric Bischoff which left me defeated and bloody. In other words, a normal in ring outing for Ol J.R. :)
Randy Orton vs. Sheamus: Interesting match tonight on RAW featuring @RandyOrton vs. @WWESheamus. I've been impressed with Sheamus' aggressiveness since returning from shoulder surgery. Fans can gravitate much easier to talents who exude physicality and the Irishman does that.