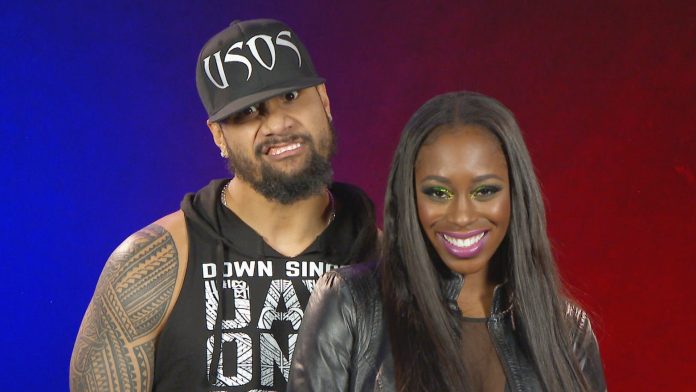 Jimmy Uso was arrested this week after a drunken dispute with cops near Detroit, Michigan.
According to a report on Thursday by TMZ, the 33-year-old — real name Jonathan Solofa Fatu — and his wife, fellow WWE Superstar Naomi, were pulled over near downtown Detroit. Cops say Naomi was driving the wrong direction on a one-way street. Their 2018 Dodge Journey reeked of alcohol so they ordered Naomi out of the car.
As the police were talking to Naomi, Uso allegedly exited the car despite commands from police and took off his shirt and jacket, as if he were about to engage in a fight. The police officer was said to have taken out his taser in fear for his safety.
Uso eventually calmed down and complied with police, but was still arrested for disorderly conduct and obstruction. He was taken to jail, where he later posted bond and was released.
WWE issued the following statement on Uso's arrest:
"Jonathan Fatu is responsible for his own personal actions."
In light of the arrest, a rumor has surfaced that Uso and Naomi are trying to get fired by WWE.
This rumor comes from Fox News of all places, which never includes gossip in their WWE stories. A source closely connected to WWE told Fox News on Thursday, "Uso and his wife want to get fired by the WWE, so this arrest just might be the shoe that drops."
The source added, "A new wrestling entity called All Elite Wrestling has drawn much interest from a number of wrestlers currently under contract with the WWE."