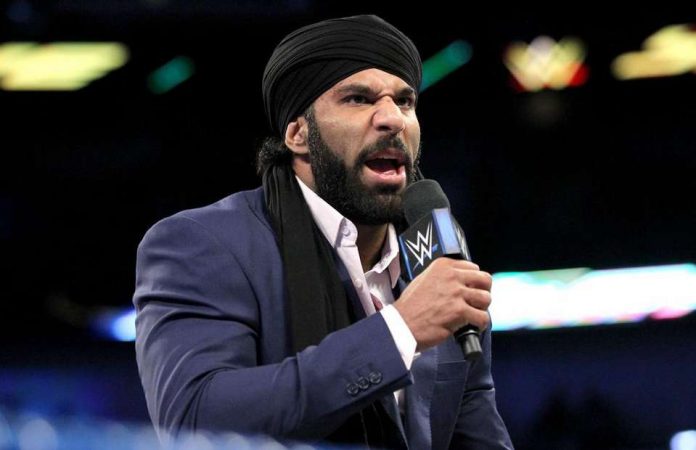 During an interview with Mirror Online, Jinder Mahal talked about his run as WWE Champion, his release from the company a couple years ago, and more. Here are the highlights:
If he was thinking of quitting the business after his release in 2014:
"I think it got misconstrued a little bit, I wasn't going to quit wrestling, I would never quit wrestling as long as I can wrestle, but I wasn't going to pursue it as my main career. I was exploring other options, other businesses, I was in fact going to open up a Subway franchise, but I decided I'm too young, I'm not even in my prime yet, and if I give this my all, give it my best one more time, I could make it top the top. Which I did, I gave it my all, and now I'm WWE Champion."
Gaining his confidence back on the indies:
"Yeah I just kept myself busy. I just kept wrestling and kept improving myself. Like when I was in 3MB before I left, I was kind of stuck in the rut. I had lost my confidence. Like I wasn't having long matches, I wasn't the main focal point of the show. So when I went away to the independents, a lot of times I was in the main events, you know I was wrestling for 20 minutes and literally built my confidence back. I was able to grow as a person both inside and outside of the ring and you know to get more mature. All these things helped me to get more focused and you know to regain the drive that I used to have, which I kind of lost and became complacent, which you can never do in the WWE. I had to go through that to live that. Now it's about giving 100% every day and I'll continue to do so as long as I'm in the WWE."
If being in better shape has helped his push:
"Definitely it has been a big part, my goal has been to come back better at everything, in better shape, better in the ring, better promos on the microphone… just constantly improving is the main key. It is my goal to become better and better, I'm WWE Champion now, but the hard work doesn't stop here. It starts here."
What he has to do to establish himself as WWE Champion in the eyes of fans:
"I don't think anybody was expecting me to become WWE Champion, but that's the great thing with WWE, the unexpected happens. I think that's why a lot of people tune in because you never really know what is going to happen in WWE. As far as establishing myself as a champion, I do think I need to beat as many challengers as possible, whether that's A.J. Styles, whether that's Kevin Owens, Shinsuke Nakamura, John Cena, or even Brock Lesnar! I think as many different people I can beat – Roman Reigns would be a great opponent – putting on great matches, main evening many pay-per-views, just building a body of work.