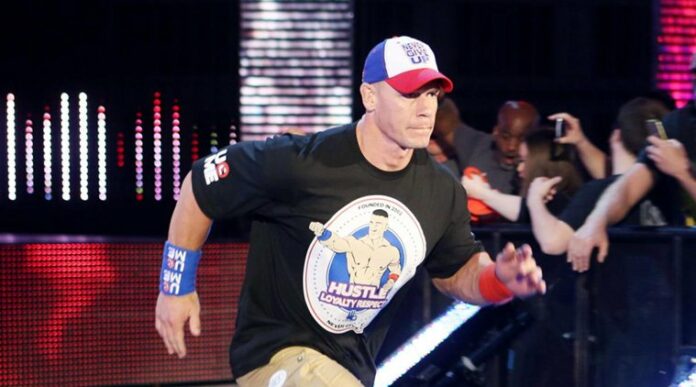 – Above is the latest episode of WWE Unboxed with Zack Ryder, featuring a look at Mattel's new WWE Zombies action figures.
– This week's WWE SmackDown ranked #2 among series & specials for the night in Nielsen's social media TV ratings, behind America's Got Talent. SmackDown had 65,000 interactions on Twitter with 18,000 unique authors, up from last week's 52,000 interactions and 13,000 authors. SmackDown also had 95,000 Facebook interactions with 65,000 unique authors last night, up from last week's 54,000 interactions and 35,000 authors.
– John Cena tweeted the following with a screenshot of a fan giving him the middle finger after Baron Corbin's failed Money In the Bank cash-in on last night's SmackDown. For those who missed it, Cena distracted Corbin and allowed WWE Champion Jinder Mahal to retain. Cena and Corbin will do battle at SummerSlam this Sunday.
No matter what you do, there will always be hate. You have 2 choices, Hate back, or Smile and #RiseAboveHate I prefer option 2 ? pic.twitter.com/XJrjXRTzbb

— John Cena (@JohnCena) August 16, 2017