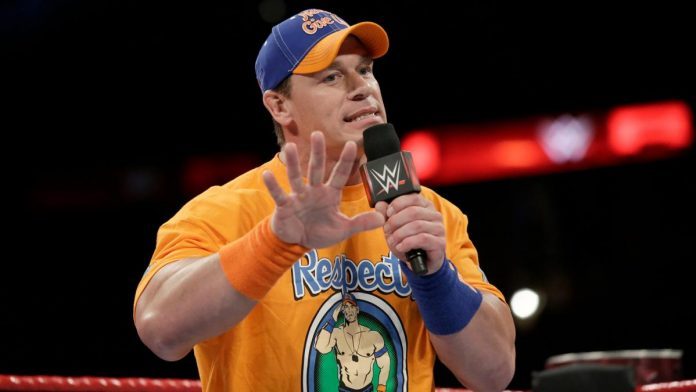 – As seen above, "Squatober" continues at the WWE Performance Center with Mandy Rose, Liv Morgan, Shayna Baszler, Rhea Ripley, Lacey Evans and other female WWE NXT Superstars putting in work.
– WWE stock was flat today, closing at $22.54 per share. Today's high was $22.86 and the low was $22.46.
– It looks like John Cena has taken a shot at WWE attendance using his Instagram account, which has had several newsworthy posts in the past. Cena posted the following meme that appears to be a shot at arenas being tarped off due to low attendance and the recent comments made by Roman Reigns during their RAW feud on how Reigns is selling a lot of tickets these days as the top guy. There was no caption included with the video.