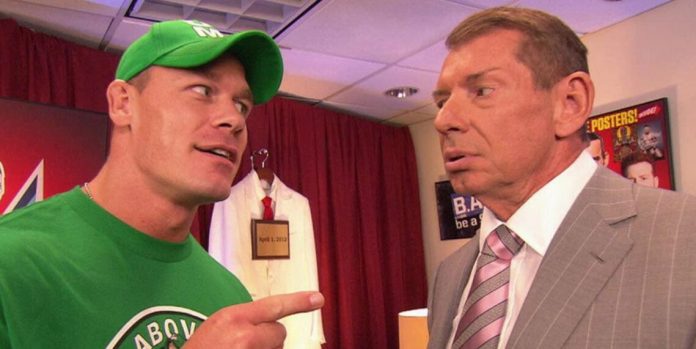 Is it tough for John Cena to reconcile the feelings he has towards Vince McMahon with the sexual misconduct allegations made against him?
This is the exact question that the pro wrestling legend turned emerging Hollywood big-shot answered during his discussion with Dan Gelston of the Associated Press.
"No," Cena told Gelston when talking with him to promote the WWE 2K23 video game. "I mean, everyone has the right to have their perspective. I have the right to have mine."
Cena continued, "When you love somebody, you take them as imperfectly perfect as they are. We all make mistakes, we all have poor decisions. Lord knows I've made my collection of poor choices. That doesn't mean I'm not going to love somebody. There's no way I can go on record and say I don't love Vince McMahon."
Check out the complete interview at APNews.com.