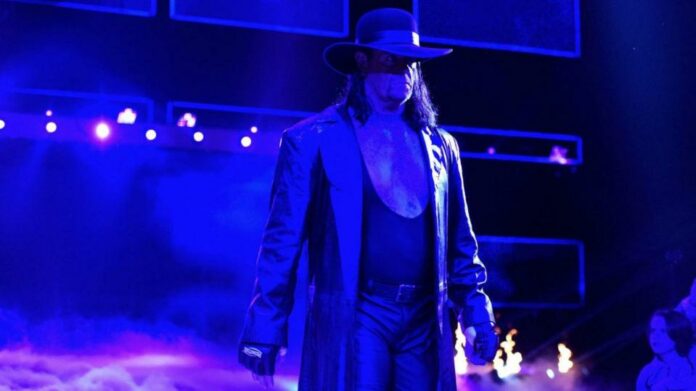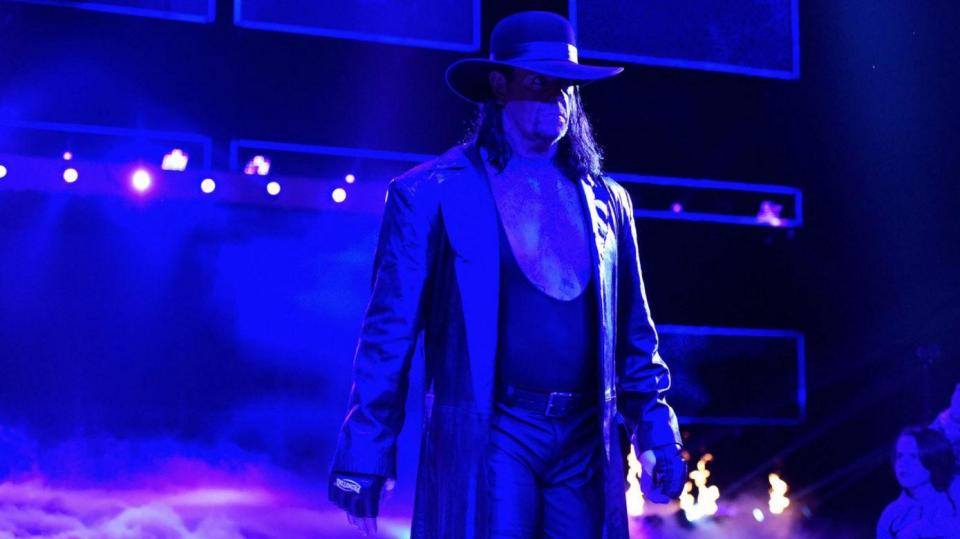 After coming up short in the Men's Elimination Chamber (an unmitigated "failure," in his words), John Cena faces an uncertain Road to WrestleMania, though he made it clear to the Monday Night Raw audience that his initial contingency plan — an "impossible" match with The Undertaker — won't be happening.
"I have figured out that I need to stand in this ring and do something that I should have done a long time ago, and that is to put out a WrestleMania challenge to The Undertaker!" Cena exclaimed to fans, which drew a positive reaction. "You want WrestleMania? That IS WrestleMania! And that match is not happening. I don't make the matches. As obvious as this seems, I've been told that the match is not happening because that match, once again, is impossible."
It seems unlikely that WWE would have the match mentioned on live television, only for it not to happen. However, Sports Illustrated's Justin Barrasso reported on Wednesday that Cena will be facing Rey Mysterio at WrestleMania 34 after it was ruled that The Undertaker will not be working the show. He added that Mysterio was backstage at SmackDown LIVE on Tuesday at the STAPLES Center in Los Angeles, California and is reportedly finalizing a deal with WWE by the end of the week. Mysterio was backstage at the SmackDown live event this past Monday in San Diego, California and posted a photo after the show with Sin Cara.
Dave Meltzer reports in the latest issue of the Wrestling Observer Newsletter that as of this past Monday night, WWE still plans on having Cena face The Undertaker at WrestleMania 34. He noted that he hasn't heard of any changes in plans and that the only thing that would prevent that match would be The Undertaker pulling out of the show for some reason, like getting injured during training. It was noted that Cena's promo was to defer attention from the dream match until after he works the SmackDown brand WWE Fastlane pay-per-view on Mar. 11.
On SmackDown LIVE, Cena beat Styles to be added to the WWE Title Match at WWE Fastlane. Cena, Styles, Kevin Owens, Sami Zayn, Baron Corbin and Dolph Ziggler will now compete in a Six-Pack Challenge Match.
As for Mysterio, Meltzer noted that he has no deal with WWE, but has a meeting with Triple H scheduled very soon. A deal is reportedly dependant on Triple H clearing his schedule. Mysterio has no interest in working a full-time schedule and there are also some other details that need to be ironed out, such as opportunities outside of wrestling.