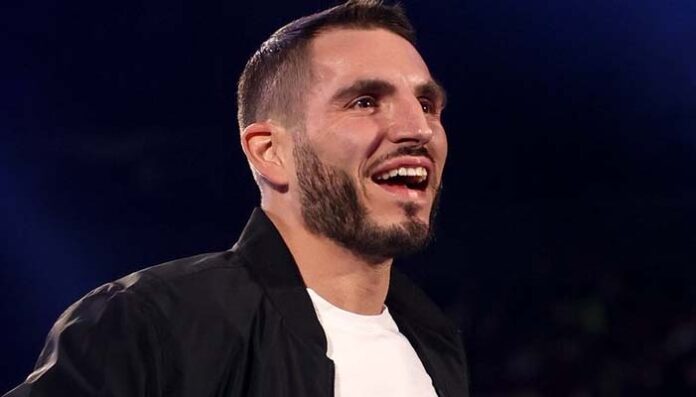 Johnny Gargano returned to WWE after an extended absence. Johnny Wrestling was for a time the hottest free agent with many speculating if he would go back to WWE or if he would be the next person to become "All Elite".
During an appearance on Ryan Satin's Out of Character podcast, Gargano explained his return to WWE and how Triple H overseeing the creative was a key factor:
"There were conversations, for sure. We'd be dumb not to have those conversations, right? Especially given everything that was going on, the uncertainty around everything, who knows what could happen. That's the crazy thing about the wrestling business. Literally, everything can change in the blink of an eye. The fact that I was able to be incredibly patient and be in no rush to do everything, that's the big gain I had in all this. I could sit back and survey the landscape and make my decision on a timely basis. I didn't have to be like, 'I need a job right now, where am I going to go?' I believe everything happens for a reason. The fact that I was able to have my contract expire in December, have the baby in February, and spend as much time with him as possible and not being in a rush to do things and reach out or say, 'I need to come back now.' From December (2021) to December (2022), I was fine not doing anything. Totally fulfilled not doing anything. Luckily, I have people around me to have conversations, so I didn't have to think about business or wrestling, they can talk about that stuff, and all I can worry about is dad life. I watch everything, I'm a fan of wrestling, and for me, I want to go to the place that not only could utilize me best, but a place where I already have a relationship with Hunter and a lot of people backstage. That was a big thing for me, I'm all about relationships and familiarity. As soon as the change happened, there was only one option in my head."
You can listen to the complete podcast below:

(h/t to Fightful for the transcription)
Follow Mark on Twitter @_MarkCyrus.