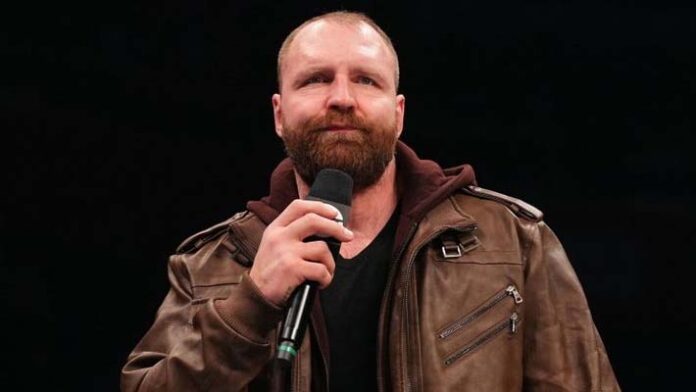 Jon Moxley recently spoke with Sports Illustrated for an in-depth interview covering all things pro wrestling.
During the discussion, the Blackpool Combat Club leader spoke about his excitement to return to New Japan Pro Wrestling (NJPW), The Forbidden Door and his match with Hiroshi Tanahashi and more.
Featured below are some of the highlights from the interview.
On how he is very excited to be working with NJPW again, especially since AEW and NJPW have a great relationship: "I'm really stoked about going back to Japan. Now I don't have to worry about going back and forth between New Japan and AEW. The working relationship is really good, and that makes it easy for me. I still work for New Japan Strong in the U.S., but it's not the same as being over there in Japan. It's been so long. I need it. There are still a lot of big matchups. I'm really excited about it."
On his memorable showdown against Hiroshi Tanahashi from last summer's AEW/NJPW Forbidden Door pay-per-view: "I've never watched it, and I never will. It's one of those things that was so perfect in the moment. I was supposed to wrestle Tanahashi many times, and it kept getting f—ed up for one reason or another. The relationship [between NJPW and AEW] wasn't necessarily the best before, and I was in the middle of that. Then a couple years later, we're doing a pay-per-view together, I'm in the main event, and it's against Tanahashi, which was the last big dream I wanted. There were a lot of people who did a lot to bring that together, but I feel like I was the goddamn linchpin of the whole f—ing thing."
On how he believes it was perfect: "It was magical. The match was so f—ing perfect. It was exactly how I envisioned it. I was in such a f—ing zone. Every single second of it was exactly how I played it out in my head. If I ever watch it back, I'll pick apart little things because I'm my own worst critic. So that's why I won't. It was f—ing perfect."
Check out the complete interview at SI.com.