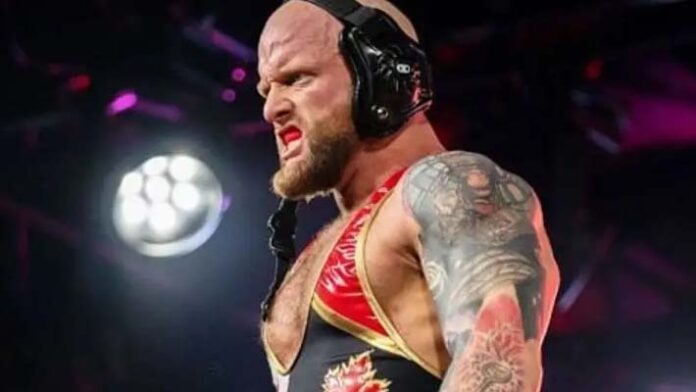 If Josh Alexander has his way, people will be talking about the Full Metal Mayhem showdown at tonight's IMPACT Hard To Kill 2023 pay-per-view for years to come.
"The Walking Weapon" spoke with the folks at Wrestle Zone for an interview to promote the IMPACT Wrestling pay-per-view and spoke about how he is ready to do whatever it takes to ensure his match at tonight's show is a memorable one.
Featured below are some of the highlights from the interview where he touches on this topic with his thoughts.
On how he will do whatever it takes to make the Full Metal Mayhem match memorable: "I think the one thing that I'm known for is just being the wrestler's wrestler bell to bell — no gimmicks needed or anything like that. I'm embracing this Full Metal Mayhem match because I get to show the world a different side of me, something that I've never really experienced. I'm really looking forward to the opportunity to just knock it out of the park with a different facet, showing people different things. I'm going to do everything I can to make sure this match is memorable, special, and something that really catches everybody by surprise."
On what is goal is for the match: "I think that especially now in pro wrestling, everybody has their team that they want to play for, whether they're AEW fans, IMPACT fans or whatever. They do the same thing with wrestlers, they paint wrestlers into boxes all the time. So they want to say, I'm just a technical wrestler, that's what I'm good at and that's it. The one thing I'm embracing at Hard To Kill is to go out there and show everybody that I can do a little bit of everything, and I can do it all very well. I'm really looking forward to doing something memorable that people will really take notice and put me on the map as being one of those guys that is more like a Swiss Army knife in pro wrestling," Alexander added, "because I think whether you're familiar with me or not, I've been able to adapt to every single style of pro wrestling so far. So, I'm really chomping at the bit for this Hard to Kill match to show everybody a different side of me, one that maybe I haven't even seen before."
Check out the complete Josh Alexander interview at WrestleZone.com.