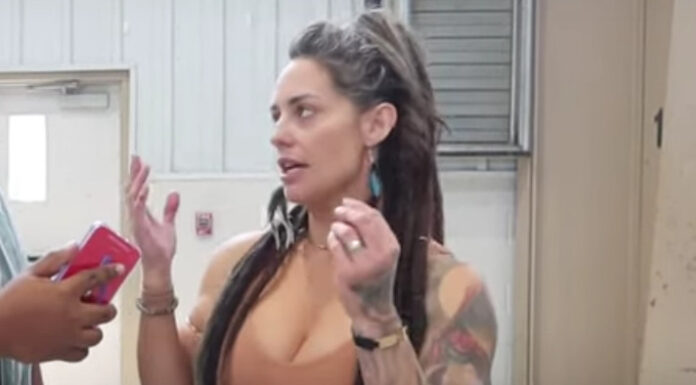 Could Kaitlyn make a return to the pro wrestling world in WWE?
The women's wrestling star spoke about this and more during a recent Muscle Memory interview with Muscle Man Malcolm where she discussed all things pro wrestling.
"I think with anything I am not 100% so against coming back like, 'Oh, I'm retired and that's it," Kaitlyn said of a potential return to WWE. "I'm always open to cool opportunities, cool collaborations, it's not really in my sight right now to pursue wrestling, but after so many years of being removed from it I certainly have a different appreciation for it."
If and when the time comes for her to return to the squared circle, Kaitlyn is confident she would be a completely different performer than fans remember.
"I feel like I understand it on such a deeper level and for truly such an art form that it is," she said. "I'll never say I'm retired and I'll never get in a ring again, but it's not anything that I am actively trying to make happen."
Check out the complete interview via the YouTube player embedded below.