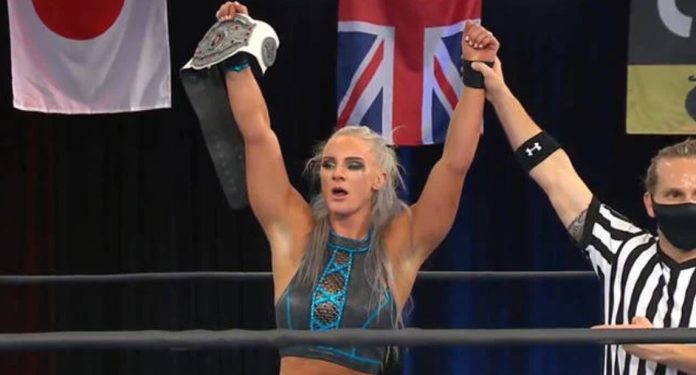 Kamille is making history in the National Wrestling Alliance.
And she hopes to keep making more.
As noted, the women's wrestling star spoke about wanting to top June Byers legendary reign as champion, and is well on her way, as she has surpassed the two-year point as NWA Women's Champion.
On Tuesday, she took to social media to comment on the milestone.
"Two years of title defenses," she wrote via Twitter. "Two years of continuous growth. Two years of turning the Burke into the Brickhouse."
Kamille continued, "Thank you all for being there for the ride 🙏🏼 ❤️ #OneTime."
Two years of title defenses. Two years of continuous growth. Two years of turning the Burke into the Brickhouse. 💪🏼 🧱

Thank you all for being there for the ride 🙏🏼 ❤️ #OneTime @nwa pic.twitter.com/3Y2yiYzH9g

— Kamille (@Kamille_brick) June 6, 2023