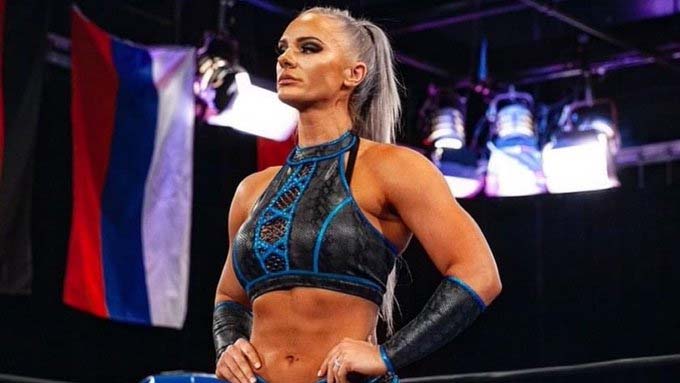 NWA Women's Champion Kamille appeared on Women's Wrestling Talk for an interview covering all things pro wrestling. Here are the highlights:
The Importance of NWA:
"NWA to me, it just means like freedom. We've had a lot of people come in from other promotions or just the Indies and I feel like with the NWA the way, Billy runs it, you just have the ability to kind of explore yourself, explore where you want to go with your character, how you want to talk in your promos. I mean, he just gives all the wrestlers so much freedom to find themselves. And I think like, that's the most important thing for me.
Having Creative Control:
"Because, you know, while in other companies, maybe if you have no ideas at all, it's nice to just be told what to do and I think a lot of wrestlers, for the most part, are very creative people. And so, to be able to have that freedom and creativity is what is like what means the most to me about being part of NWA."
On Being On Team USA In Lucha Libre World Cup:
"It came out of nowhere. I got a message about doing it like probably a couple days before they announced it. Then I got a message from Jordynne on Instagram because we've never worked together. That's the beauty of Instagram, you can reach out and talk to anybody and she reached out and she was like, 'hey, so I think it's me, you and Deonna', that's how you find out you're just like and then they announced it but we got a couple of like little things planned to really make us a cohesive team and stuff like that. I think it's going to be a lot of fun and once again, great group of girls.
On Whom She Could See Herself Facing In Any Promotion:
"I think the biggest money match up with like the story development and everything that go into it and all the background everything and then just the stature and everything would be Charlotte Flair would have to be that that's the only matchup right there."
You can watch the complete interview below: