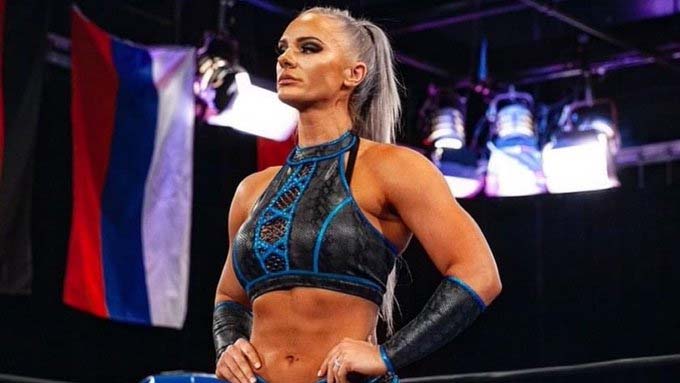 Kamille recently spoke with our friends at SEScoops.com for an in-depth interview covering all things pro wrestling.
During the discussion, the women's wrestling star reflected on training with Natalya, and revealed her WWE dream match opponent.
Featured below are some of the highlights from the interview where she touches on these topics with her thoughts.
On Charlotte Flair being her dream opponent: "Business-wise and putting butts in seats and people wanting to see it, it would have to be Charlotte Flair. She is the best in the world. I think we would have a good backstory and story that could lead into it. Getting in there with someone who is so talented could help me learn and grow. And it's something people would want to see. I believe we are around the same size, so I think the dynamic of that would be very interesting."
On getting to train with WWE star Natalya: "It was great. Me and Nattie, it's one of those things where we have been friends on Instagram but never really gotten the chance to sit down and talk. Being able to get in the ring with someone like her. First off, her family lineage with the Hart family. To learn from her not only in the ring but hear what she thinks about the business side of things. I'm very grateful they let me join in."
Check out the complete interview at SEScoops.com.