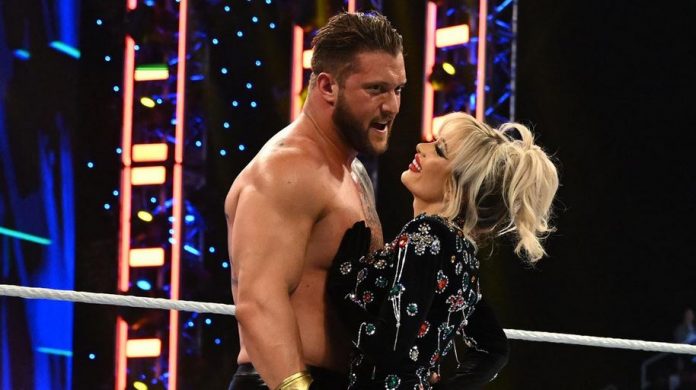 Karrion Kross is confident in his job security now that Vince McMahon is back at the helm.
Ahead of the WWE Royal Rumble 2023 pay-per-view at The Alamodome in San Antonio, Texas, the WWE Superstar spoke with the San Antonio Express for an in-depth interview.
During the discussion, Kross spoke about how the WWE locker room has been remaining optimistic during the behind-the-scenes authority-figure changes in the company in recent months, as well as how talent once again feels like their jobs are secure now that Vince McMahon is back.
Featured below are some of the highlights from the interview where he touches on these topics with his thoughts.
On how no one is afraid of losing their job now that McMahon is back: "It's in my news feeds, it's everywhere. It's inescapable at this point. But the people that I have spoken to about it, like my personal friends in the business, no one's really concerned or afraid for their job. All of us are ready to adapt."
On the locker room trying to remain optimistic: "I think everyone's just taking it day by day to see where everything lands, and we're all trying to remain optimistic."
Check out the complete Karrion Kross interview at ExpressNews.com.