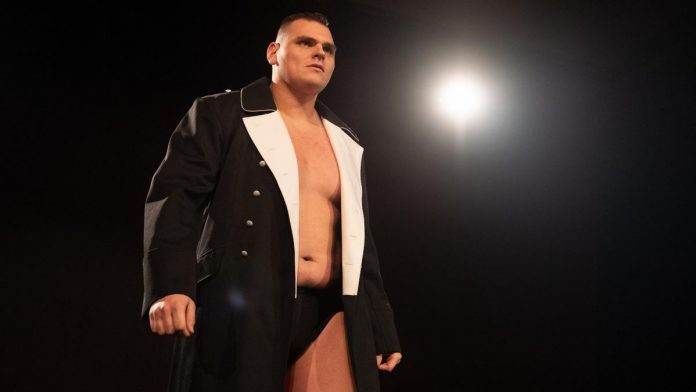 As PWMania.com previously reported, WALTER's name was seemingly changed to Gunther during the end of the January 18th 2022 WWE NXT broadcast. Prior to the show airing, it was reported that WWE filed a trademark with the United States Patent and Trademark Office for the term 'Gunther Stark' which was the name of a U-boat commander for the Nazis during World War II.
"WALTER" and "Gunther" became trending topics on Twitter as the name change was met with criticism. Former WWE star Keith Lee was among those that commented on the name change:
"Man….if what I'm hearing is real….
Poor Walter."
Man….if what I'm hearing is real….

Poor Walter.

— Selective Lee (@RealKeithLee) January 19, 2022
Here were some other reactions to the name change:
I remember when "Finn Balor" was the end of the the world as we know it

— Brian G. James (@BrianRDJames) January 19, 2022
For all of my fears about what WWE would do to Walter once he left NXT UK, I must admit, naming him after a fucking NAZI is something I hadn't thought of. These people are imbeciles in every sense of the word.

— Jason Solomon (@solomonster) January 19, 2022
I'm still calling him WALTER

There was absolutely no need to change it

— Samster203 サミー・カラフ (@KhalafSammy) January 19, 2022
Those who dunked on Dave Meltzer for making a Holocaust joke about WWE's Saudi dealings this past week, are they keeping the same energy with Vince McMahon giving Mustafa Ali and now WALTER insensitive stereotypical gimmicks that reek of racism?

— Drain Bamager #HangmanWorldChamp 🐎🤠🍺 (@DrainBamager) January 19, 2022
HBK: Bruce, I don't think a name change is needed

Bruce: WALTER doesn't sound MAIN EVENT enough PAL! We need something MORE!

HBK: We got it right for 3 years…

Bruce: How about a NAZI U-Boat Commander named GUNTHER. IT LITERALLY PRINTS MONEY…

HBK: Bruce…

Bruce: pic.twitter.com/fHvwTfAsCZ

— JDfromNY (@JDfromNY206) January 19, 2022
There is literally no wrestler in the world that is easier to book than WALTER. You just leave him be himself – big and mean and imposing and one of the best wrestlers in the world. He will make every babyface he wrestles a star.

And these goons call him Gunther.

— Garrett Kidney (@garrettkidney) January 19, 2022
Man….if what I'm hearing is real….

Poor Walter.

— Selective Lee (@RealKeithLee) January 19, 2022