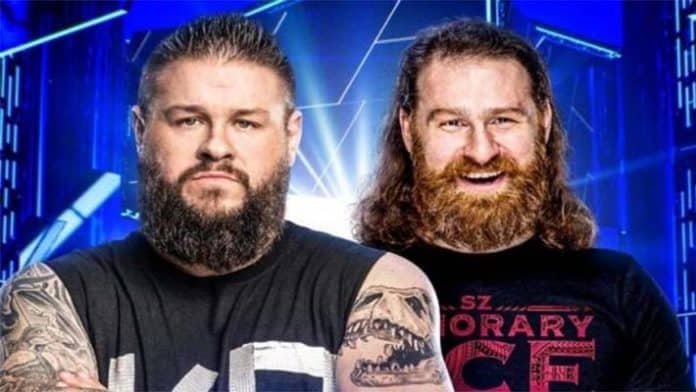 Many people went to pay their respects to the late Jay Briscoe, including Kevin Owens and Sami Zayn.
The late wrestler died earlier this month in a car accident just minutes from his home in Laurel, Delaware.
On Sunday afternoon, the funeral was live-streamed on the Laurel School District's YouTube channel.
Dave Meltzer of Wrestling Observer Radio mentioned Owens and Zayn flew out to Delaware immediately after working Saturday's WWE Royal Rumble.
"There were so many people who came in from all over the country. I mean, Kevin Owens and Sami Zayn flew in from the Royal Rumble. Straight there. They were out, when did the Rumble end? Eastern time, that Rumble ended after midnight right? It ended at 12:20 [AM] Eastern, they were in San Antonio, they were in Delaware, which probably doesn't have an international airport so you're probably flying in there for something that started at 1," Meltzer said.
Meltzer noted that, while there were many wrestlers present, the majority of those attending the funeral were members of the community.
(h/t to WrestlingNews.co for the transcription)